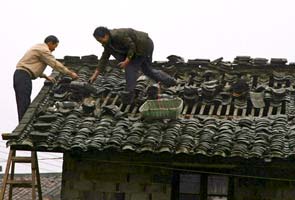 Beijing:
Hailstorms that hit southern China this week have killed 12 people, injured hundreds more and caused tens of millions of dollars in damage.
The official Xinhua News Agency says nine people were killed in the city of Dongguan in southern Guangdong province after a Wednesday hailstorm. It says 272 others were injured from the storm, which caused economic losses of 357 million yuan ($57.5 million).
Three other people died from hailstorms that began Tuesday in neighbouring Hunan province, where 1,900 houses have collapsed, according to Xinhua's report Saturday.
Southern China has seen thunderstorms, hurricanes and hailstorms in the past few days. China's Meteorological Administration says the severe weather is expected to continue through the weekend.