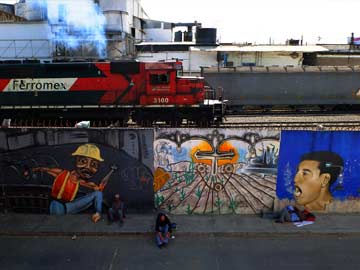 Guatemala City:
Guatemalan Foreign Minister Fernando Carrera said on Tuesday the United States had agreed to temporarily suspend deportation of Central American children caught while attempting to cross the border illegally.
Carrera said the agreement was to hold while the United States and the Central American nations negotiated conditions for returning the children.
The immigration issue has gained new urgency in the United States after 52,000 unaccompanied minors have been detained after crossing America's southern border illegally since October, twice the number from the same period a year ago.
Most come from Central America, fleeing poverty and violence in their home countries.
Earlier Tuesday, US President Barack Obama requested $3.7 billion in emergency funding from Congress to help cope with the surge.
On Sunday, US Secretary of Homeland Security Jeh Johnson pledged the United States would "stem this tide" of illegal immigration, citing increased and speedier deportations.
But Carrera told reporters: "Obama didn't ask Congress for any special power for the expedited repatriation of unaccompanied children, and that's because we are still in discussions."
The foreign minister estimated the talks could take two to four weeks.
He said the Central American countries are aiming to ensure minors are given "due process, with adequate legal defense," to determine if they should be allowed to stay with relatives already in the United States.
The foreign ministers of Honduras and El Salvador, alongside Carrera, struck the deal during a meeting with US Secretary of State John Kerry, during a visit to Washington last week, Carrera said at the press conference.