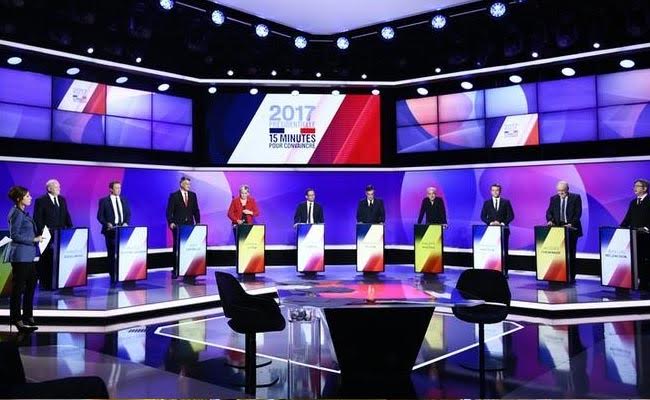 Paris:
One policeman was killed and two seriously injured on Thursday night by a gunman on the Champs Elysees, the iconic street in Paris. The suspect was shot dead on the spot; the attack was claimed by terror group ISIS.
The incident disrupted the last day of election campaigning in France ahead of the Sunday's Presidential vote. French authorities said the attacker was specifically targeting policemen.
Anti-immigrant and euro-skeptic candidate Marine Le Pen was quick to call the outgoing President Hollande's government "laxist" and said her priority would be to adopt strict measures to combat terror.
Will this terror attack sway voters in favour of her fear-based politics? And does she have a real chance of being elected?
"Unlike the Trump election in the US, in France people are very aware that she can win if we do not resist," feminist and author Caroline Fourest told NDTV. Many French voters are prepared to back a candidate they don't like, to beat Marine Le Pen if she makes it to the second and final round.
Of late, French citizens of Muslim origin have been protesting against racism and police violence. Houria Bouteldja of the Party of the Indigenous of the Republic told NDTV, "Today, there is no presidential candidate who represents the issues we face. There are certain candidates who do question police violence, it's a progress. But they don't raise questions about Islamophobia, institutional racism nor imperialism."
Many feel that the political discourse across the spectrum stokes Islamophobia and the anti-immigrant sentiment in a masked fashion.
"Nationalism, patriotism, nation saving, protectionism are proxies for not speaking about or speaking about immigration," said Nacira Guenif-Souilamas, a sociologist.
Centre right candidate Francois Fillon, who was Sarkozy's Prime Minister, is projecting by himself as the "experienced hand" France needs as it's under threat. Emanuel Macron's "new" appeal and banker image may get a beating after the attack since he is not being seen as tough on the terror question.
Extreme left challenger Melenchon didn't cancel his campaign and didn't make any specific declarations after the Champs Elysées attack.
Voter indecision and a possible increase in abstention may cast a shadow on Sunday's French vote. As for the problem of home grown terrorism, it will continue to be a challenge for whoever wins the Presidential race. But the securitarian approach alone is unlikey to resolve France's deepening problem.