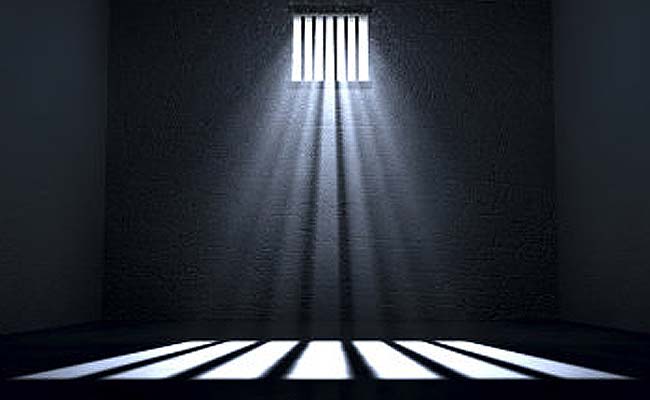 Minsk:
Jailed for daring to stand against authoritarian Belarussian President Alexander Lukashenko in 2010 elections, Mikola Statkevich walked free this month after five years behind bars, most of it in solitary confinement.
In an interview with AFP, the veteran opposition politician spoke of the "slow murder" of life in a Belarussian jail, where prisoners are barred from seeing the sky and allowed to see visitors just once a year -- through a glass partition.
The 59-year-old emerged from prison to a hero's welcome in the capital Minsk last week after he was pardoned ahead of presidential polls in October when Lukashenko will seek a fifth term.
While his hair is greyer than before, his eyes are still bright and he looks trim and fit.
While Statkevich is not allowed to run for any elected office, he vowed to fight for a free Belarus, resist pressure to emigrate, and work to create "a normal country."
"Belarussian society has become more intimidated, I felt that even in the bus from the prison," he said days after his release.
But his welcome by some 200 supporters on arrival in Minsk showed that "this fear has not seized a section of society", he added.
A long-standing opponent of Lukashenko, Statkevich stood against the incumbent in the 2010 elections. The disputed result of the vote, which handed victory to Lukashenko, sparked mass street protests.
Statkevich was arrested shortly after the polls and sentenced to six years in prison for allegedly leading the rioting. His 2011 trial -- part of a crackdown on Lukashenko's opponents -- was condemned by Western powers as politically motivated.
Realpolitik in Action
He was among six opposition leaders released last week, who were viewed by international rights groups as the last political prisoners in the former Soviet republic.
Their release was welcomed by European officials, who called it a long-overdue step towards normalising ties after years of sanctions over Lukashenko's stifling of the opposition.
But Statkevich warned European officials should resist Lukashenko's attempts to mend fences.
This would show Belarussians that "all the European ideals of freedom and democracy are worth nothing," he said.
Belarussians "need to understand these ideals are eternal and it's worth sacrificing even your life for them," he said.
"Now they are getting a signal from Europe that it's all a fraud, Realpolitik in action."
Slow Murder
Statkevich said he spent most of his sentence in a prison cell measuring just 4 square metres.
"You are in a cell the whole time. The prisoner gets one hour-long walk a day. The prison courtyard where I was taken was a little bigger than my cell... with concrete walls and a grating over my head."
"They did all they could to stop you seeing the sky," Statkevich said.
Light is also a real problem in jail, he said, with windows shaded by "so-called 'eyelashes' (metal shutters) which barely let in light."
The menu was "scant and monotonous."
"They usually fed us porridge. According to the law, they are supposed to give us at least some vegetables, but we wouldn't get any vegetables for half a year at a time."
Statkevich said he kept up his spirits by exercising four times a day, adding the authorities allowed him to learn English in the apparent hope he would later leave the country.
"But of course I have no plans to emigrate," he said.
His belief in his innocence helped him survive the ordeal.
"When you understand you have no guilt, it's easy psychologically," he said.
Nevertheless, "prison is a slow murder," he said.
Most prisoners have physical or psychological problems, he said. He was initially placed with an "unbalanced" cellmate and himself asked to be kept in a solitary cell.
In prison, he was allowed one visit per year, lasting two hours, and speaking through a telephone, separated by a window.
He said he managed to keep up with current events through subscriptions to newspapers and magazines. The radio in his cell was tuned to a state-controlled station.
The prison staff only informed him he would be released at the very last moment, when he was handed his personal cash and belongings, he said.
"Everyone was scared to say it. Then finally one of the prison staff read out Lukashenko's decree (announcing his release)."