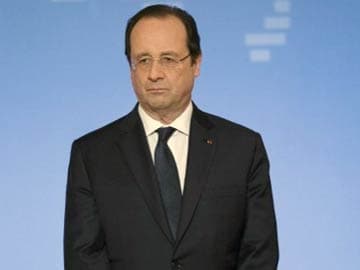 Paris:
President Francois Hollande Tuesday said France "owed a debt" to Muslim soldiers who died in World War I and pledged a tough fight against racism and discrimination.
Hollande was speaking at a ceremony in Paris's main mosque, which he visited for the first time since being elected president in 2012.
"France will never forget the price of the blood shed" by Muslim soldiers, Hollande said in a speech ahead of events planned later this year to mark the 100th anniversary of the start of the war.
About 600,000 troops from France's colonies took part in the 1914-18 war and about 70,000 Muslims lost their lives, according to figures released by the defence ministry in 2010.
France has one of the highest Muslim populations in western Europe, estimated at around five million, but relations are sometimes tense over government moves like the banning of full-face veils in public.
Islam is "perfectly compatible with the values of France," Hollande said.
"This homage is a call for respect," Hollande said, urging a "fierce fight against discrimination, inequality and racism" as well as against "anti-Muslim words and acts."