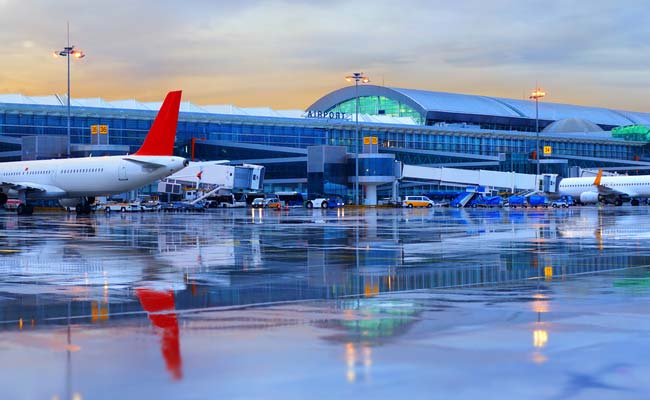 Highlights
White House says the boy may have posed a 'security risk'
The 5-year-old is an American citizen from Maryland, said Democrats
US President has banned entry of citizens from 7 majority-muslim nations
Washington:
A five-year-old Iranian-origin boy was reportedly detained for hours at an airport near Washington following President Donald Trump's immigration order with the White House saying he might have posed a "security risk".
Video footage taken on the weekend showed the emotional reunion between the boy, reportedly a US citizen, and his Iranian mother who waited for hours at Washington Dulles International Airport for her son to be released, WILX-TV reported.
Democrats say the boy is a US citizen from Maryland and his mother is from Iran.
The boy travelled to Washington Dulles airport with another family member. His mother was waiting to pick him up when he arrived but the boy was detained for hours, the report said.
At a press conference, White House Press Secretary Sean Spicer said, "The president recognises that it is his duty and obligation to keep this country safe."
"And by instituting a process by which we look at these countries over a 90-day period and the process by which the people can come in out of this country to ensure the safety of each and every one of us, I think, is something that makes a heck of a lot of sense," he said.
"When you look at the 329,000 people (who travelled to the US over the weekend), 109 were inconvenienced for the safety and security of us all," Spicer added.
"And to make sure that, if they are a 5-year-old, that maybe they're with their parents and they don't pose a threat," he said, apparently referring to the incident.
He asserted that to assume that just because of someone's age or gender or whatever that they do not pose a threat would be "misguided and wrong".
Democratic Senator Chris Van Hollen of Maryland blasted Trump over the boy's detention for more than four hours saying it happened even though the senator had given authorities advance notice of the boy's arrival. The detainment of the child also sparked outrage online.
Trump's executive order, signed Friday, temporarily bans travelers from seven Muslim-majority countries from entering the United States. Syrian refugees are blocked indefinitely.
(Except for the headline, this story has not been edited by NDTV staff and is published from a syndicated feed.)