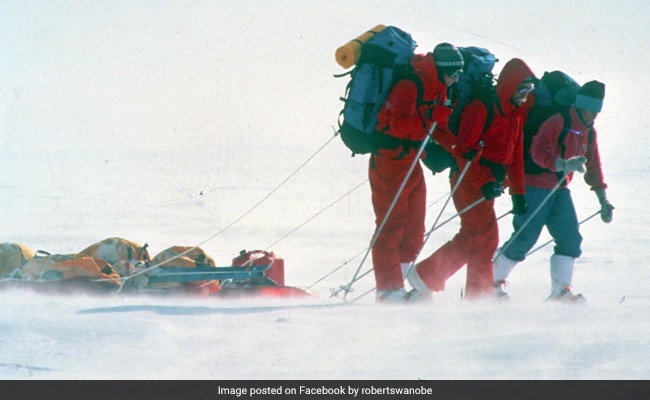 London:
With solar panels tacked to their sledges and a bio-fuel made from wood chips to keep them warm, a British father and son duo will attempt to reach the South Pole relying solely on green energy.
Seasoned explorer Robert Swan and his 23-year-old son Barney will begin their eight week, 600-mile expedition on Wednesday, hoping to show renewable energy can work in extreme conditions and prove a viable alternative to fossil fuels.
"For the first time in history we will be surviving only on renewable energy. It's never been done," 61-year-old polar veteran Swan, the first person to walk to both the North and South poles, told Reuters.
The Swans' 5,000 daily calorie intake will come from sustainable and energy-giving foods, such as grains and almond bars, to help them overcome temperatures of -40 degrees Celsius and the obvious risks of frostbite, altitude sickness and snow blindness.
Perpetual sunlight will charge the solar panels, which will power a NASA-designed ice melter to provide them with enough water for drinking and cooking.
"Water is gold down in Antarctica, without it you're going to be dying pretty quickly, as dad always reminds me," said Barney Swan.
While their aim is to complete the trek using just solar energy, under extreme weather conditions they'll turn to an advanced biofuel made out of wood chip waste.
"The fuels have been tested to minus 60 degrees Celsius...it won't get as cold as minus 60. We may get minus 40 which is, trust me, cold enough," the elder Swan said.
© Thomson Reuters 2017
(This story has not been edited by NDTV staff and is auto-generated from a syndicated feed.)