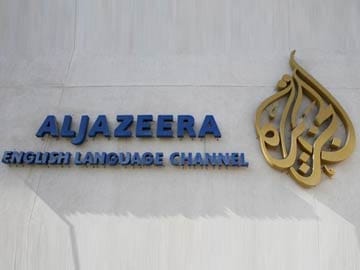 Cairo:
Egypt will put an Australian, two Britons and a Dutchwoman on trial for aiding 16 Egyptian members of a "terrorist organisation", the public prosecutor said on Wednesday, describing the four as Al Jazeera correspondents.
According to the website of the Qatar-based television channel, three of its journalists, Peter Greste, an Australian, Mohamed Fahmy and Baher Mohamed, were detained in Cairo on December 29. They have not been released.
The identities of the two Britons and the Dutchwoman mentioned by the prosecutor were not immediately clear. The Dutch embassy declined to comment. The British embassy said it was aware of the report and was seeking more information.
In a statement, the prosecutor said the four had published "lies" that harmed the national interest and had supplied money, equipment and information to the 16 Egyptians. The foreigners were also accused of using unlicenced broadcasting equipment.
The 16 Egyptians are to face trial for belonging to a "terrorist organisation", an apparent reference to the Muslim Brotherhood, which has been protesting against the government since the army toppled Islamist President Mohamed Morsi in July.
The government has declared the Brotherhood a terrorist group. The Brotherhood says it is a peaceful organisation.
Al Jazeera's Cairo offices have been closed since July 3 when they were raided by security forces hours after the army ousted Morsi following mass protests against him.
Qatar was a strong financial backer of Egypt during Morsi's year in power and the Gulf Arab state has vehemently criticised his overthrow and the ensuing crackdown on the Brotherhood.
The charges against the journalists are likely to further strain ties between Doha and Cairo.
Human rights groups have condemned the arrests of journalists and a general suppression of dissent in Egypt.
In December a prosecutor ordered the arrest of an Egyptian man whose 15-year-old son was detained for owning a ruler bearing a symbol associated with the Muslim Brotherhood.
© Thomson Reuters 2014
Get Breaking news, live coverage, and Latest News from India and around the world on NDTV.com. Catch all the Live TV action on NDTV 24x7 and NDTV India. Like us on Facebook or follow us on Twitter and Instagram for latest news and live news updates.