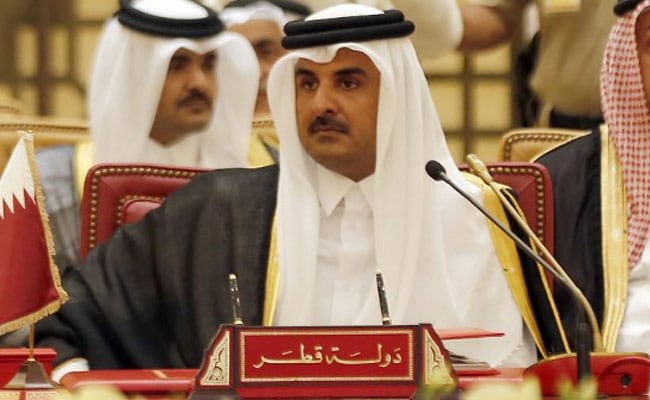 Highlights
Saudi Arabia, Egypt, United Arab Emirates, Bahrain cut ties with Qatar
Accused Qatar of backing terror groups, broadcasting their ideology
3 Gulf states gave Qatari visitors 2 weeks to leave their countries
In the worst rift in years among some of the most powerful states in the Arab world, Saudi Arabia, Egypt, the United Arab Emirates and Bahrain severed their ties with Qatar on Monday, accusing it of supporting terrorism. The coordinated move dramatically escalates a dispute over Qatar's support of the Muslim Brotherhood, the world's oldest Islamist movement, and adds accusations that Doha backs the agenda of regional arch-rival Iran.
Here are the 10 latest developments in this big story:
The three Gulf states gave Qatari visitors and residents two weeks to leave their countries. Dubai-based carrier Emirates said it will suspend all flights to and from Doha from Tuesday morning until further notice, joining Abu Dhabi-based Etihad Airways in a similar move.

Oil giant Saudi Arabia accused Qatar of backing terror groups and broadcasting their ideology, in an apparent reference to Qatar's influential state-owned satellite channel Al Jazeera.

The statement accused Qatar of supporting what it described as Iranian-backed terrorists in its restive and largely Shia Muslim-populated Eastern region of Qatif and in Bahrain.

Oil prices rose after the moves against Qatar, which is the biggest supplier of liquefied natural gas (LNG) and a major seller of condensate - a low-density liquid fuel and refining product derived from natural gas.

Qatar has denied supporting terrorism or Iran in the past. "The measures are unjustified and are based on false and baseless claims," the Qatari foreign ministry said in a statement today. Qatar has land borders with Saudi Arabia and is separated by Gulf waters from nearby Bahrain and the United Arab Emirates.

The measures imposed today are more severe than during a previous eight-month rift in 2014, when Saudi Arabia, Bahrain and the UAE withdrew their ambassadors from Doha, again alleging Qatari support for militant groups. At that time, travel links were maintained and Qataris were not expelled.

The new boycott also threatens the international prestige of Qatar, which hosts a large U.S. military base and is set to host the 2022 World Cup. It has for years presented itself as a mediator and power broker for the region's many disputes.

US officials said today that Washington has encouraged its Gulf allies to resolve their differences.

The announcements come 10 days after President Donald Trump visited Riyadh to call on Muslim countries to stand united against extremists, and singling out Iran as a key source of funding and support for militant groups. "It seems that the Saudis and Emiratis feel emboldened by the alignment of their regional interests - toward Iran and Islamism - with the Trump administration," said Kristian Ulrichsen, a Gulf expert at the U.S-based Baker Institute.

Qatar has used its media and political clout to support long-repressed Islamists during the 2011 pro-democracy "Arab Spring" uprisings in several Arab countries. Muslim Brotherhood parties allied to Doha are now mostly on the backfoot in the region.
Post a comment