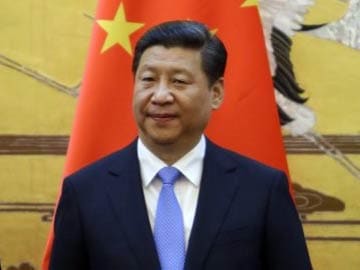 Beijing:
China's ruling Communist Party's anti-graft watchdog is to overhaul some of its functions and target all senior officials, as part of reforms to deepen its war on corruption.
The Central Commission for Discipline Inspection said all officials, including members of the party's decision-making 25-member Politburo and party chiefs from the provinces, were "within the scope of supervision visits".
It would station its officials in all party organs and government departments, the statement on its website said. Previously, only government departments and certain party organs would be supervised by the agency.
The move comes at a time when the party is still grappling with the aftermath of the downfall of disgraced former Politburo member Bo Xilai, who was jailed for life in September after being found guilty of corruption and abuse of power. An appeals court upheld the sentence last month.
Corruption by government officials is a source of widespread public discontent. Critics have said that until high-ranking officials are forced to disclose their wealth, it will be impossible to truly weed out graft.
Indeed, President Xi Jinping has said that endemic corruption threatens the party's very survival and has vowed to go after high-flying "tigers" as well as lowly "flies" - although so far most of those targeted have been low-ranking.
Last week, the party said it would step up efforts to root out corruption within its ranks, forcing grass-roots officials to report cases of graft to the party's disciplinary authorities.
The new measures, part of a package of social and economic reforms, seek to introduce more central party oversight of corruption and will require Communist cadres to report cases to disciplinary officials and other senior party officials.
Friday's statement said the agency would also improve the functions of its "anti-corruption coordination groups" and strengthen its leadership.
The groups tend to hold irregular and infrequent meetings and its opinions are often not binding, the watchdog said.
© Thomson Reuters 2013