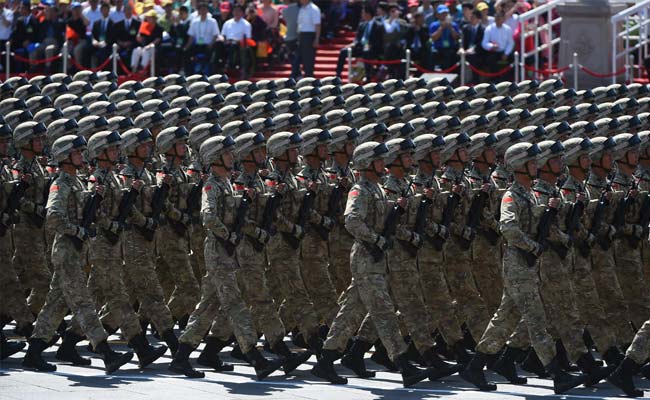 Beijing:
The Chinese army has conducted massive military exercises in the Xinjiang region, the first such drill after it reconstituted area command which looks after the Line of Actual Control in the Kashmir region.
Over 10,000 soldiers with the People's Liberation Army Xinjiang Military Area Command participated in a defensive drill in a mountainous area rising over 4,000 meters above sea level in Xinjiang Uyghur Autonomous Region, state-run People's Daily said in brief report with photographs of the drills.
The operation spread across seven hills and included "missions relating to camouflage, intelligence, reconnaissance and counterattack", it said.
This is the first time such exercises were held after the People's Liberation Army or PLA underwent massive restructuring initiated by President Xi Jinping, who is also the head of the military.
His reforms include retrenchment of three lakh troops to make the force lean and mean. He had also hinted at more downsizing of the army few days ago.
As part of the reforms the Chinese military has also for the first time integrated area commands looking after India and Pakistan.
China has seven military area commands in Beijing, Nanjing, Chengdu, Jinan, Shenyang, Lanzhou and Guangzhou. Of this, Chengdu looked after security of India's eastern sector in the Tibet region including Arunachal Pradesh while Lanzhou looked after the partly the western sector, including Kashmir region and Pakistan.
As per the new strategic zone plan both Chengdu and Lanzhou gets integrated into strategic command region making it perhaps the biggest areas for the Chinese military.
(This story has not been edited by NDTV staff and is auto-generated from a syndicated feed.)