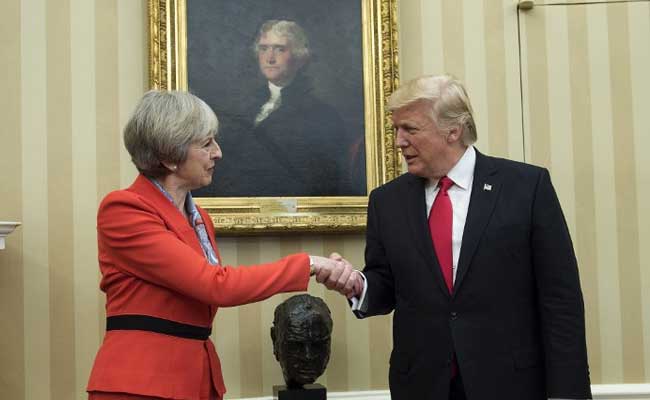 London:
Britain on Sunday won an exemption for its citizens and dual nationals to US President Donald Trump's visa ban on seven mostly Muslim countries.
Foreign Minister Boris Johnson secured the deal after it emerged high-profile British citizens, such as Olympic Champion Mo Farah, were affected by the executive order imposed by Trump on Friday.
It barred visa holders from Iran, Iraq, Libya, Somalia, Sudan, Syria and Yemen, affecting dual nationals from Britain and elsewhere.
But following Johnson's intervention the foreign ministry said the order would only apply to individuals travelling directly to the US from one of the seven countries.
"If you are travelling to the US from anywhere other than one of those countries (for instance, the UK) the executive order does not apply to you and you will experience no extra checks regardless of your nationality or your place of birth," the foreign ministry said in a statement.
"If you are a UK national who happens to be travelling from one of those countries to the US, then the order does not apply to you -- even if you were born in one of those countries."
Earlier on Sunday Farah, who represents Britain but was born in Somalia, slammed a policy based on "ignorance and prejudice" that could keep him apart from his family, based in the US state of Oregon.
(Except for the headline, this story has not been edited by NDTV staff and is published from a syndicated feed.)