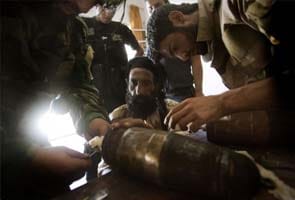 London:
British companies sold poisonous chemicals to the Bashar al-Assad-led Syrian government that could have been used in the alleged chemical weapons attack in Damascus, killing around 1,400 people, the Daily Mail reported on Sunday.
During the period of July 2004-May 2010, the British government had issued five licences to two companies that allowed them to sell to Syria sodium fluoride, a chemical used to make sarin, the report said.
The British government Saturday admitted that the chemical was delivered to Syria, it added.
In a clear breach of international protocol on the trade of dangerous substances, the British firms delivered sodium fluoride to a Syrian cosmetics company.
According to intelligence experts, Assad's government uses such companies to divert chemicals into its weapons programme, the newspaper said.
"These are very disturbing revelations uncovered by the Daily Mail regarding the provision of sodium fluoride to Syria. At no time should we have allowed President Assad's regime to get its hands on this substance," the Daily Mail quoted British MP Thomas Docherty, also a member of the Commons Arms Export Controls Committee, as saying.
"Previously we thought that while export licences had been granted, no chemicals were actually delivered. Now we know that in the build-up to the Syrian civil war, British companies - with the backing of our government - were supplying this potentially lethal substance," Docherty said.
"While the last export licence was issued in May 2010, these licences are obtained prior to manufacture and the industry standard is for four to five months to pass before the chemicals are delivered."
"So, we are looking at late 2010 for the British supplies of sodium fluoride reaching Syria. The government has some very serious questions to answer," the MP said.