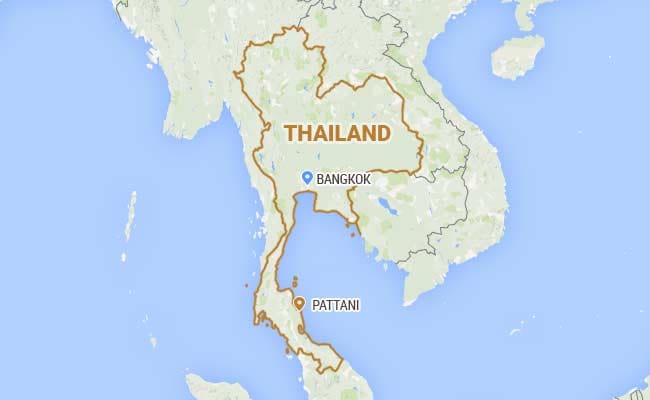 Bangkok:
One Thai person was killed and 30 wounded when two bombs exploded late on Tuesday near a hotel in the southern Thai coastal town of Pattani, police said, less than two weeks after a series of unexplained blasts hit the south.
The first blast in a parking lot behind the Southern Hotel caused no casualties, Police Lieutenant Colonel Winyu Tiamraj told Reuters on Wednesday. All the casualties were Thais.
"The second explosion came from a truck parked at the hotel entrance, opposite a karaoke bar and a massage parlour, resulting in one death and 30 injuries," he said.
The blasts came less than two weeks after a series of explosions hit three of Thailand's most popular tourist resorts and a town in the south of the country, killing four people and wounding dozens.
Tourism is one of the only growth sectors in Thailand, and accounts for 10 per cent of an economy that has struggled under the stewardship of a military government that seized power two years ago.
No group has claimed responsibility for the wave of bombings, but some security experts noted at the time that southern insurgent groups have a track record of carrying out coordinated bombing attacks.
Since 2004, a low-intensity but brutal war between government troops and insurgents has killed more than 6,500 people in the southern provinces of Yala, Pattani and Narathiwat that border Malaysia.
The three provinces soundly rejected a referendum earlier this month on the new military-backed constitution, which passed convincingly in most of the rest of the country.
The latest bombings came a year after an attack on a Hindu temple, crowded with tourists in central Bangkok, killed 20 people and wounded more than 120. Police have accused two ethnic Uighur Muslims from China of the August 17, 2015, attack.​
© Thomson Reuters 2016