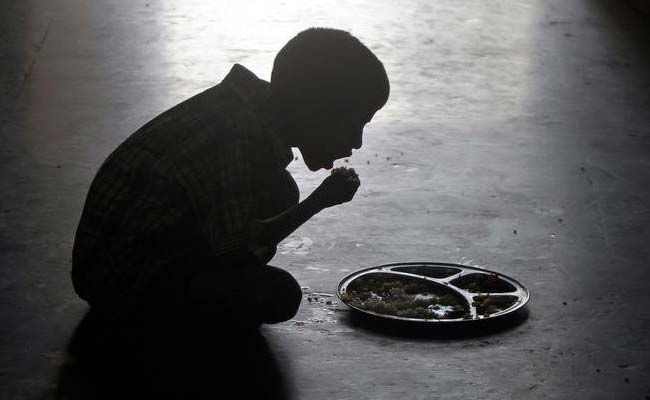 Hong Kong:
Even as malnutrition killed millions of children worldwide last year - with many deaths in Asia-Pacific, the region's progress towards defeating hunger has slowed down, a new study has found.
The study, published on Tuesday by the U.N.'s Food and Agriculture Organization, said although Asia- Pacific halved the number of hungry mouths from 1990 to 2015, in many countries, progress has faltered in the last five years.
"The results show that the rate of progress could easily lapse to low levels or could even become negative, resulting in erosion of gains made in the good years," the report said.
For instance, conflict-torn Afghanistan cut hunger rates by 8.7 percent from 2003 to 2008 but reversed the trend from 2010 to 2015, with an increase of 1.6 percent. And in Bangladesh, the rate of reduction was less than 1 percent from 2010 to 2015, compared to 10.9 percent between 1997 and 2002.
While soaring rice prices and poorer growth in agricultural productivity have played a role, slowing economic growth is the main driving force behind slower reductions in hunger, said David Dawe, FAO senior economist and one of the study's authors.
Economic growth for Asia was 5.9 percent last year, down from 6.3 percent in 2014 and an average of nearly 8 percent over the previous decade. With less money in their pockets, poor families buy less food.
As a result, 12 percent of the region's population - or some 490 million people - remain undernourished, with most of them in Southern Asia. Region-wide, nearly one out of three children suffers from stunting, which carries severe, irreversible consequences for both physical health and cognitive function.
With more than 60 percent of the world's hungry living in Asia-Pacific, the slower progress in the region has led to high global numbers of the chronically hungry.
Worldwide, 805 million people suffered from chronic hunger between 2012 and 2014. While chronic malnutrition as measured by stunting has declined, some 161 million children below five years were affected in 2013.
Poor nutrition is the main underlying cause of death among five-year-old and younger children, responsible for 45 percent of all child deaths globally in 2013, the study said.
At stake is also the target of achieving zero hunger worldwide by 2030, one of the U.N.'s Sustainable Development Goals agreed last year.
At most recent rates, only two countries in Asia are on course to eliminating hunger by 2030, researchers said.
The study's authors urged governments in Asia-Pacific to accelerate their efforts with efforts investing more in agricultural research to produce food more efficiently and building roads to help rural poor travel and find jobs more easily.
© Thomson Reuters 2016
(This story has not been edited by NDTV staff and is auto-generated from a syndicated feed.)