Uttarakhand: Army's relentless rescue efforts in Jungle Chatti
Updated: June 23, 2013 10:39 IST
The Army, which has been at the forefront of rescue efforts in flood-ravaged Uttarakhand, continue their operations in the rugged terrains of Jungle Chatti in the Kedar Valley. Rescue operations have been hit due to bad weather even as 22,000 are still stranded across various parts of the state.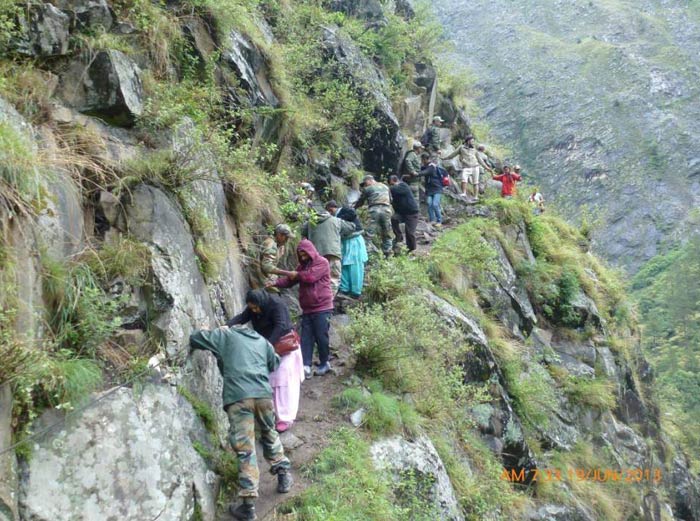 Army men bring a batch of pilgrims to safety in Jungle Chatti.

On Saturday, nearly 10,000 people were evacuated, with at least 2,000 being rescued by the Army from critical areas including Jungle Chatti, in mountains between Gaurikund and Rambara in Kedarnath.