The 140th annual Jagannath Yatra was celebrated with a lot of zeal in the cities of Puri, Ahmedabad and Kolkata on Sunday. Devotees remained undeterred by the downpour in Puri where they were greeted by Odisha Chief Minister Naveen Patnaik, BJP national chief Amit Shah and several central and state ministers.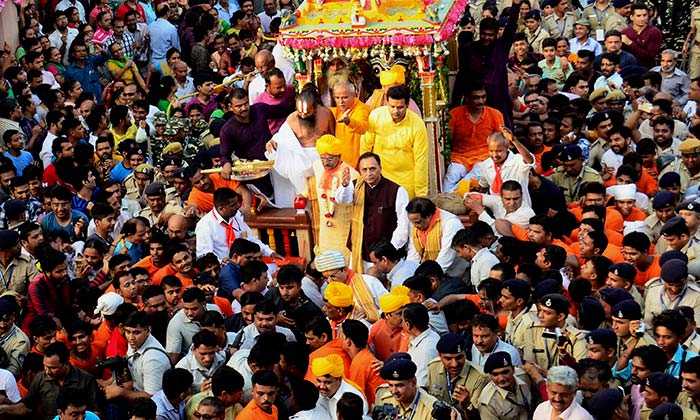 Gujarat Chief Minister Vijay Rupani mounts the chariot for the Jangannath Yatra in Ahmedabad.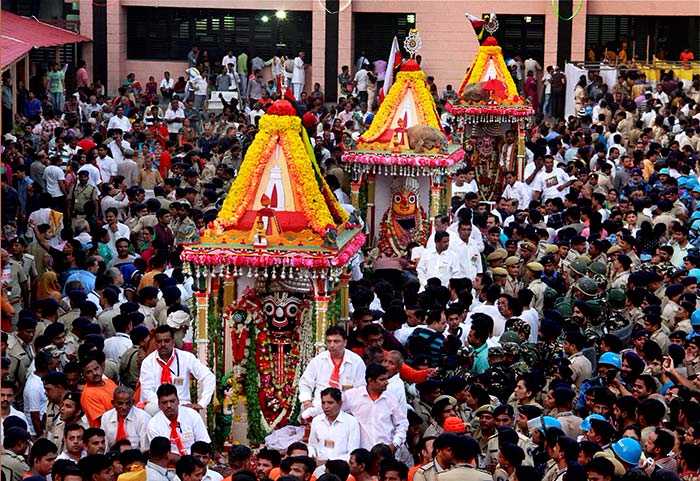 Devotees take part in a procession during the 140th rath yatra in Ahmedabad.
BJP National General Secretary Kailash Vijayvargiya and BJP MP Rupa Ganguly participate in a Rath Yatra in Kolkata.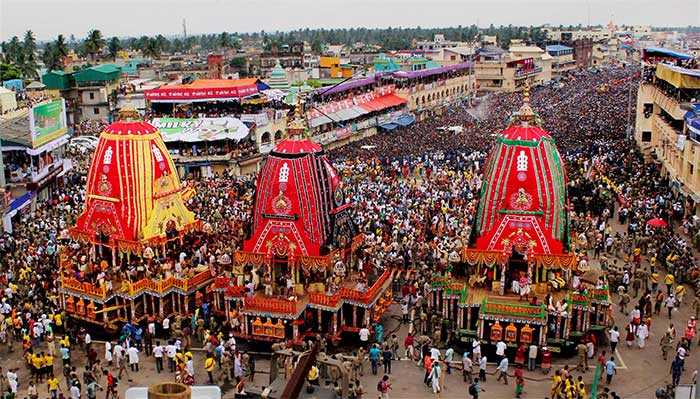 The zeal of devotees who participated in the Rath Yatra remained undeterred by the downpour in Puri.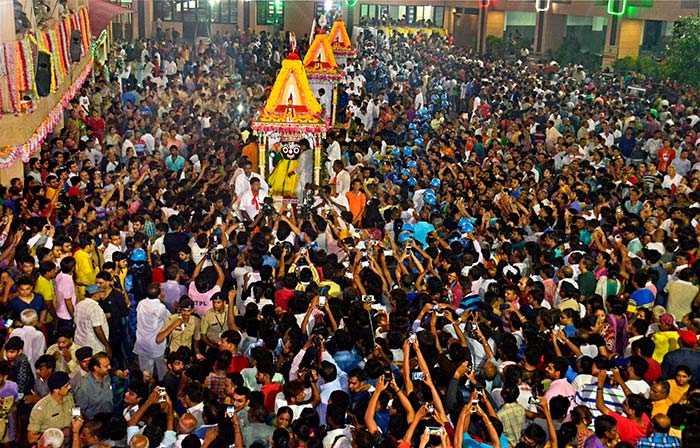 Devotees took pictures of the rath yatra during a procession in Ahmedabad.