Pics: Monsoon Rains Arrive In Mumbai; People Hassled, But Happy
Updated: June 09, 2018 13:16 IST
Monsoon has officially arrived in Mumbai. Residents in the city are hassled, but happy that the rains have arrived. This morning, Mumbai was hit by heavy rain, flooding low lying areas and disrupting local trains and flights. But residents could be seen out on walks, jogging, and going to work.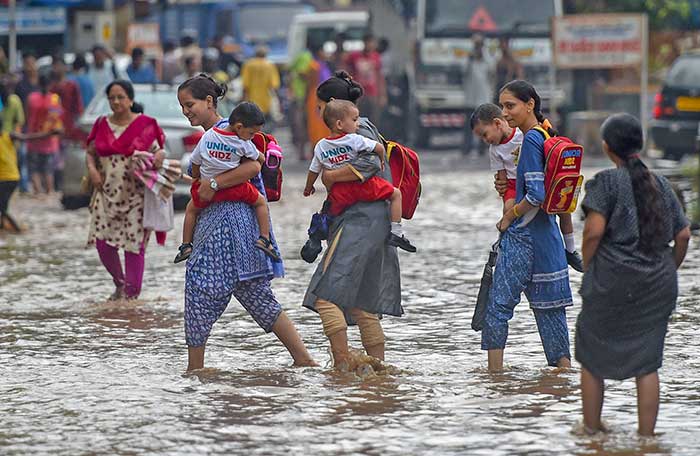 With a smile on their face, residents in Mumbai's Sion cross a flooded street. Each year with the arrival of the Monsoon, Mumbai receives very heavy rainfall. This results in flooding. Public transport is affected too. But people in Mumbai are spirited. Their energy, enthusiasm, and determination is an inspiration to all.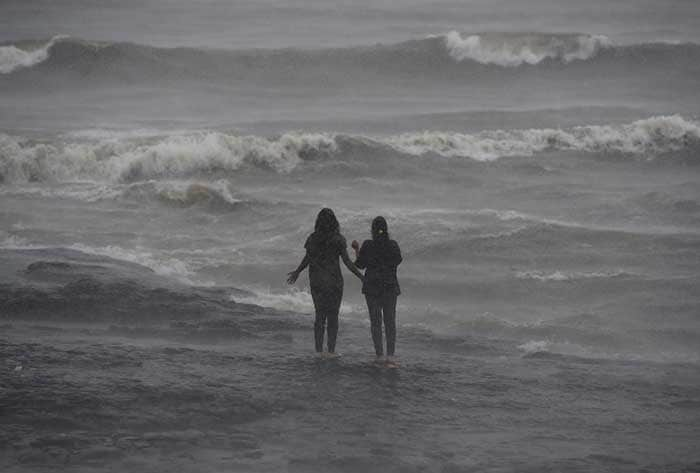 Women stand along the sea front in Mumbai during Monsoon rain. The rains bring cheer and joy to people across the country, some go out to enjoy the rain. But this year, the MeT department has predicted a normal Monsoon, with abundant rain. It has cautioned people not to venture out at sea or walk too close to the sea on beaches. The sea can be choppy and rough, posing a danger to anyone who isn't at a safe distance.