France's Rafale Superfighter, soon in the Indian Air Force
Earlier this year, India selected Dassault Aviation of France as its preferred bidder in a $10 billion contest to supply its air force with a new fleet of advanced combat aircraft, the Rafale.

The Rafale is a twin-engine delta-wing multi-role jet fighter aircraft and is called an "omnirole" fighter by its manufacturer. Introduced in 2000, the Rafale is being produced both for land-based use and for carrier-based operations. Apart from France, India would be the only other country to use the Rafale. Through this photo gallery, we take a detailed look at the aircraft in its many variations.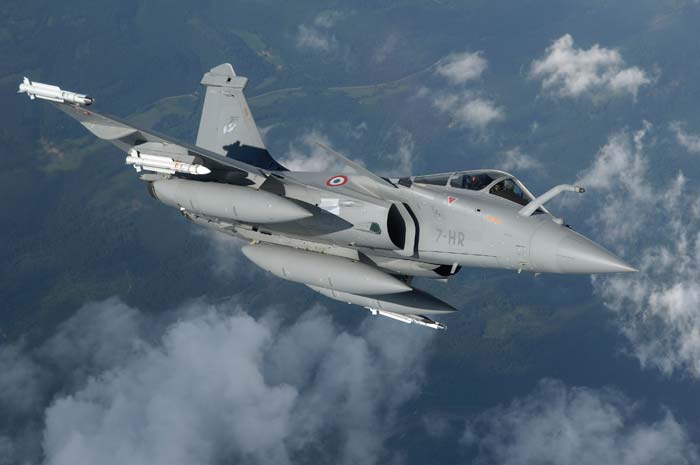 Earlier this year, India selected Dassault Aviation of France as its preferred bidder in a $10 billion contest to supply its air force with a new fleet of advanced combat aircraft, the Rafale.

The Rafale is a twin-engine delta-wing multi-role jet fighter aircraft and is called an "omnirole" fighter by its manufacturer. Introduced in 2000, the Rafale is being produced both for land-based use and for carrier-based operations. Apart from France, India would be the only other country to use the Rafale. Through this photo gallery, we take a detailed look at the aircraft in its many variations.

Rafale armed with Mica air-to-air missile in air superiority configuration (Image credit: Dassault Aviation)