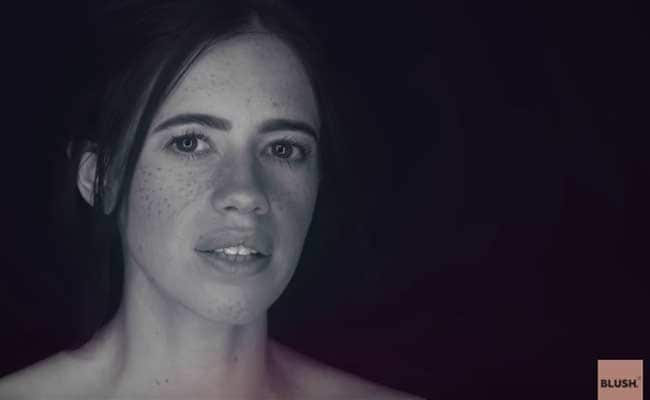 "Chrr tak tak taka daka tak chree... goes the steady printing machine," begins actor Kalki Koechlin in a video that's quickly taking social media by storm.
The five-minute long video shows Kalki narrating a self-written poem titled 'The Printing Machine' in association with the women's lifestyle Youtube channel of Culture Machine - Blush. The video is part of their #Unblushed series which earlier featured actors like Nimrat Kaur and Sayani Gupta.
With her poem Kalki takes on the media and its portrayal of violence against women.
"Printing Machine was inspired by one of the key influencers in our lives -- news houses and the media. We are flooded by an onslaught of objectifying and horrific news reports and imagery that have desensitised us," Kalki told the news agency IANS.
"It is only when we look at these reports in totality do we realise what our Indian heritage and culture have come to, and how we have come to be at the mercy of printing machines," she added.
"Culture Machine and the UnBlushed team did an amazing job of creating a visual rendition of Printing Machine that best expresses the violence and brutality of our culture. They have helped take the story forward with this video that would have otherwise just been on paper," she said.
Kalki's powerful message has been received well online and the video is already trending on Twitter.
The Printing Machine #TakTakTakaDaka Stories that become our Histories! R.E.S.P.E.C.T #KalkiKoechlinhttps://t.co/XzEzYzQtuF

- mugdha (@meemugdha) January 12, 2016
That is what a powerful message sounds like Kalki Koechlin: The Printing Machine | Unblushed https://t.co/RJ6cLcWj50 via @YouTube

- krishna prasanth (@krishspam) January 12, 2016
Kalki Koechlin's beautiful haunting spoken word 'The Printing Machine' is a must watch. https://t.co/E4tGtKLIwL

- Kamini Rao (@kaminiRA0) January 12, 2016
.@kalkikanmani takes on violence against women & media sensationalism in new performance piece: The Printing Machine https://t.co/QRZldJpZ3s

- Alyssa Ayres (@AyresAlyssa) January 12, 2016
@kalkikanmani "The Printing Machine" resonated with me on so many levels. Thank you for writing this!

- Tanaz Bhathena (@bhathenatanaz) January 12, 2016
You're a true poet @kalkikanmani. Loved 'The Printing Machine'.

- Ashish Kate (@ashishkate) January 12, 2016
Kalki Koechlin's beautiful haunting spoken word 'The Printing Machine' is a must watch. https://t.co/grBZYMW1I9

- Kishan Agrawal (@kishankragrawal) January 12, 2016