New Delhi:
Online registration for RBI Assistant post recruitment will end on 10 November 2017. Candidates, who have not applied yet, should apply at the official website of RBI at rbi.org.in. The recruitment process for 623 posts had begun in October. RBI will select candidates on the basis of preliminary and main exam followed by language proficiency test. The preliminary test will be held on 27 and 28 November 2017. Applicants should be aware of the major mistakes to avoid while filling the online application form. With few days left for the registration portal to close, candidates can submit their application faster avoiding the following common mistakes.
Reserve Bank Of India Assistant Post Recruitment Begins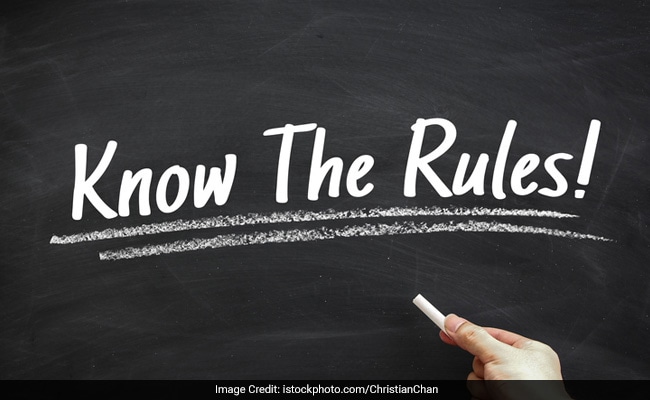 For every page of the application form, which an applicant fills up, it should be saved before going to the next page. Before the final submission candidates must verify the details once again. 'No change will be possible/ entertained after clicking the Final Submit Button.' Every final submission must be followed only after validating the details, thoroughly.
Candidates must take extra care during payment of fees. Remember your password/ pin before heading towards online payment gateway; for a single mistake here candidates may have to login again provisional registration number and password and repeat the process of payment. Successful payment of fees will lead to generation of e-receipt.
Candidates can apply for vacancy in one office only and will have to opt for online test (preliminary as well as main) centre within the same state(s) the office they have applied for.
As an applicant make sure you have the documents (scanned properly and in the prescribed sizes). Usually candidates lose time in fixing the document size suitable for the system to accept. Candidates must 'scan their photograph and signature ensuring that both the photograph and signature adhere to the required specifications as given under Guideline for photograph & signature scan and upload.'
Candidates must have an active email id and mobile number. 'In case a candidate does not have a valid personal e-mail ID, he/she should create his/her new e-mail ID and mobile no. before applying on-line and must maintain that email account and mobile number.'