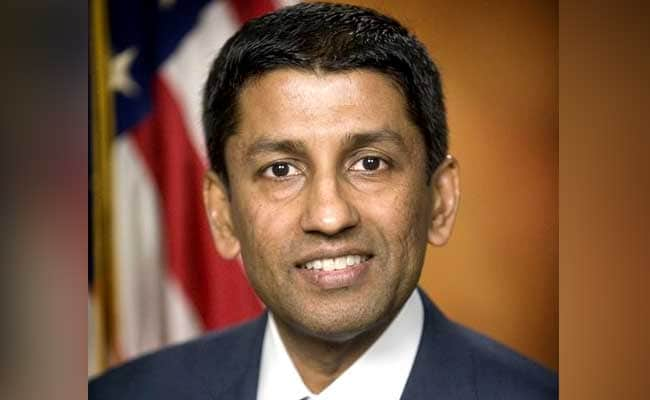 Washington:
Washington corridors are abuzz that Chandigarh born, 48-year-old Sri Srinivasan will be President Obama's nomination to Supreme Court to replace Justice Antonin Scalia after his unexpected death Saturday.
Scalia, 79, was a conservative icon and has been described as the most influential justice of the last quarter century.
President Obama today said he plans to "fulfill my constitutional responsibilities to nominate a successor in due time," adding that this is, "bigger than any one party".
The issue of choosing a Supreme Court judge is now front and center of the Presidential race, with both sides holding vehement arguments.
Mr Srinivasan made history in 2013, when he became the first Asian American and Indian American to serve in the Court of Appeals in the D.C. Circuit, long cited as the stepping stone to the uppermost echelon, the Supreme Court.
Originally from a village near Tamil Nadu's Tirunelveli, Mr Srinivasan's family migrated to the US in the 1960s and settled in Lawrence, Texas.
Widely held to be a moderate, he mostly defended views other than his own, arguing for both Republicans and Democrats.
In 2010, he defended Enron executive Jeffrey Skilling who was later found guilty of financial fraud. His most famous victory has been his 2013 argument for same sex marriage under the Defense of Marriage Act (DOMA), while he was the Obama Administration's principal deputy solicitor.
It is a President's constitutional right to choose whom he deems fit but the process needs Senate approval, which is currently controlled by the Republicans. For the democrats, with crucial judgements on abortion and affirmative action still pending in the Supreme Court, a nominee with liberal leanings will be welcomed.
The Republicans say they want the next President to decide on the critical vacancy, not President Obama, who could tip the balance of the country's most powerful court from a conservative to a liberal one.
Mitch McConell, the Senate Republican majority leader said: "The American people should have a cove in the selection of their next Supreme Court Justice. Therefore, this vacancy should note be filled until we have a new president."
At a campaign event in Iowa in January, when Hillary Clinton was asked whether she would consider nominating President Obama to the bench, she had responded enthusiastically, "Wow, what a great idea. Nobody has ever suggested that to me."
In an interview to Fox News in October 2015, Donald Trump had suggested he would nominate his sister Maryanne Trump Barry, who is a federal circuit judge. The comments came under fire by conservatives, who highlighted Ms. Barry's decision in 2000 to rule against New Jersey's ban on late-term abortion.