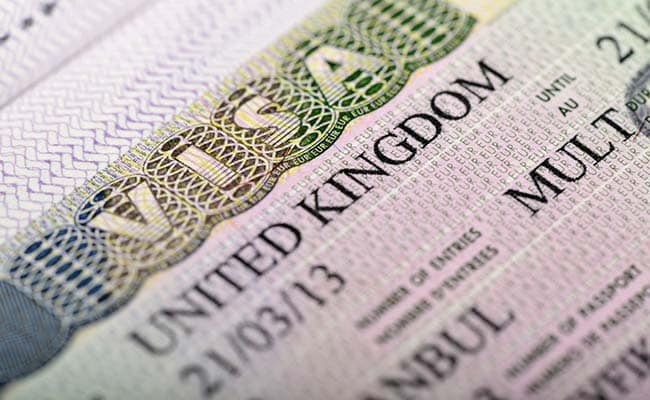 London:
Indian students should explore the potential of a lesser-known entrepreneurial visa after they experienced a squeeze on the post-study work visa route, President of the UK's prestigious Imperial College London has said ahead of her visit to India.
Professor Alice Gast said she wants to send out a message that Indian students would be "warmly welcome" in the UK.
A squeeze on the post-study work visa route, which had in the past allowed Indian students to work after completing their studies in Britain, has been widely seen as the reason for the sharp decline in numbers.
The Tier 1 (Graduate Entrepreneur) visa can be accessed by graduates from outside the EU who have been officially endorsed as having a genuine and credible business idea.
"It is something that has benefited the US greatly, with the entire story of the Silicon Valley based on such a visa.
The UK could benefit similarly. A post-study work visa can still be obtained with a salary above a certain threshold, which many of our Indian science and engineering students would have," Gast, who will visit India this week, said.
"What I do not want to miss out on are those entrepreneurial students, who would not have that salaried job but would be adding greatly in a smaller, medium sized enterprise or even in trying to set up a start-up," she said, in an attempt to stem the falling numbers choosing Britain as their preferred destination for higher education.
"That is where the numbers for the entrepreneurial visa could be expanded. And we can provide the government figures from our own alumni to highlight the need to expand that. I do find our Indian students are very innovative, very eager to try entrepreneurial things. Interesting and clever things that will help large communities," Gast said.
She has been an outspoken advocate of more Indian student friendly norms and had written an open letter to The Times in November during Prime Minister Narendra Modi's UK visit, warning the UK "must think carefully about the messages it sends to India's next generation or its relationship and influence with the world's largest democracy will wane".
"We greatly value our international students, in particular our Indian students. I want to make sure my visit carries a message of how important we think they are and how we are very much open and welcoming," Gast told PTI on the eve of her visit to Mumbai, and Delhi.
The number of Indian students' first-year enrolments at UK universities fell by 10 per cent from 11,270 to 10,125, the figures by the UK's Higher Education Statistics Agency said.
"There is a wonderful and exciting energy and we have always got great students in science, engineering and business from India, disciplines at which Imperial excels. We have very wonderful alumni who look back very fondly on their time at Imperial and are also very eager to further the relationship - through companies, research, or exchange students," she said.
ICL has over 250 Indian students and around 3,000 Indian alumni including Tata Group Chairman Cyrus Mistry and former prime minister Rajiv Gandhi.
(This story has not been edited by NDTV staff and is auto-generated from a syndicated feed.)