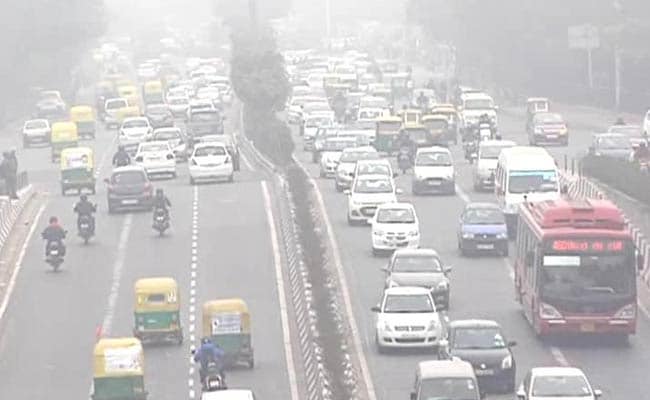 New Delhi:
After a successful pilot project in China, the US plans to expand air quality monitoring to some of its missions in countries like India, Vietnam and Mongolia in the coming months to help raise awareness about the dangers of pollution.

The initiative announced on Wednesday by the US State Department and the Environmental Protection Agency (EPA) builds on the monitoring service that began five years ago at the US Embassy in Beijing.

"15 years ago, the EPA created a web-based platform called AirNow to give our citizens information in real time about the quality of the air that they're breathing, and they can make an informed decision about whether it is a good day to go for a run or whether they want to go outdoors at all or send their kids to a park to play," US Secretary of State John Kerry said.

"It wasn't easy (to launch the programme for overseas missions. Our hosts didn't like it particularly, but we did it. And because of the success of that programme, we are today formalising a shared EPA-Department of State effort to expand EPA's AirNow system to diplomatic posts around the world," he said at an event to mark the announcement of installing of AirNow at overseas diplomatic posts by EPA.

Kerry said in the coming months, AirNow will begin to operate in India and shortly after that, it will expand to Vietnam, to Mongolia, and other countries.

"Five years ago we launched AirNow-International in Shanghai, and we made further studies in other cities around the world, and a few weeks ago we announced that AirNow-International is going to be in India," Kerry said at the event where he signed a pact in this regard with the EPA.


"We came out of the President's recent trip (to India) knowing that this was an issue of importance to the President, but also to India as well, and our experts will be taking off in a few weeks to get this programme started," he said.
Kerry highlighted that this effort is going to provide Foreign Service officers, military men and women and US citizens living or just visiting abroad with better information about the air that they are breathing.
"This is an enormously helpful tool. It is an empowering tool for parents, for individuals. And of course, it is particularly powerful if you live in the United States. But we have tens of thousands of US Government workers who are employed in some 150 posts around the world. And in many of the cities where those posts are located, believe me, it can get hard to have regular access to reliable PM 2.5 data," Kerry said.
It is aimed at helping people to live healthier lives in countries around the world, he said.
"It is aimed at saving millions, certainly, if not billions of dollars in healthcare costs down the road. And it is aimed at improving coordination between the United States and international partners on environmental challenges - coordination that is absolutely going to be essential if we're going to meet the challenge of the threats that we face today," Kerry said.