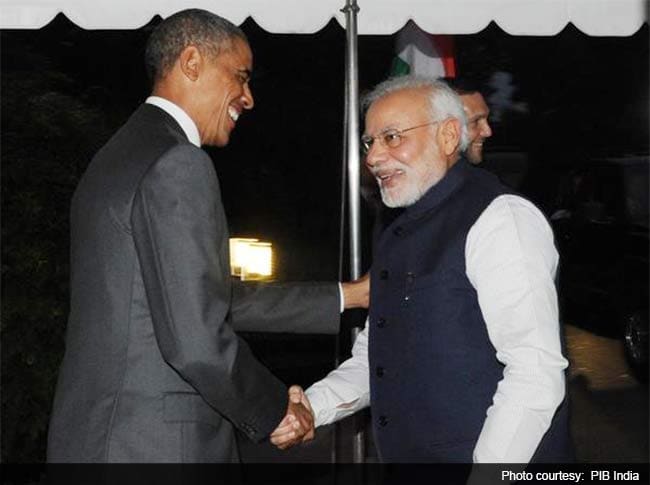 Washington, United States:
The United States aims to secure agreements with India to start pilot projects for joint production of drones as well as equipment for transport planes in talks next week ahead of a visit by President Barack Obama, a US industry source said on Wednesday.
Frank Kendall, US undersecretary of defense for acquisition, technology and logistics, will be making his fourth visit to India to promote collaboration on defense technologies and co-production of weapons systems in an effort to finalize the projects.
An industry source familiar with US-India discussions on the defense initiative said Mr Kendall aimed to finalize two pilot projects, one involving unmanned aerial vehicles (UAVs) and the other involving systems for the C-130 military transport aircraft built by Lockheed Martin Corp.
The source said the drone project involved the RQ-11 "Raven" built by AeroVironment Inc, a small US firm. Raven is the world's most widely used unmanned aircraft, a lightweight plane that can be used manually, or for autonomous operations.
The U.S. government strictly controls foreign sales of larger UAVs, but has approved sales of unarmed systems like the Raven, which are used purely for surveillance to a range of countries, including Uzbekistan, according to a US source.
The transport plane project involves manufacturing of roll-on, roll-off modules that allow C-130s to be used for surveillance, and as VIP transports or hospitals, according to the industry source, who did not want to be named due to the sensitivity of the discussions.
US and Indian officials have declined to comment publicly on the systems under discussion, but the industry source said the aim was to announce the pilot projects during President Obama's planned visit to India to attend the Republic Day holiday, which is marked by a big military parade.
The United States is keen to develop its political and strategic ties with India, with which it shares concerns about China's increasingly assertive territorial claims in the Asia-Pacific region.
© Thomson Reuters 2015