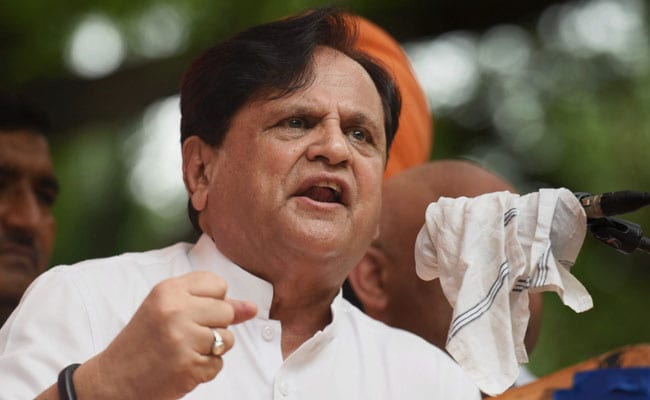 New Delhi:
The Supreme Court on Wednesday turned down Congress leader Ahmed Patel's petition seeking dismissal of a Gujarat High Court order to proceed with the hearing of an election petition by Balwantsinh Rajput challenging his election to the Rajya Sabha in 2017.
The bench of Chief Justice Dipak Misra, Justice AM Khanwilkar and Justice DY Chandrachud upheld the High Court order in one of the petitions filed by the losing candidate while setting aside the High Court's order in another petition.
Allowing Mr Patel's appeal in part, the Supreme Court asked the parties to appear before the High Court for de novo consideration of the application and to complete the hearing on it preferably in one month.
Earlier in July, the top court had asked the high court not to proceed with the hearing of the election petition after the framing of issues.
Mr Patel had questioned the maintainability of Mr Rajput's election petition before the high court contending that it is not backed with required documents.
Not accepting the Mr Patel's contention on the maintainability of the election petition by Mr Rajput, the high court had held that petitioner had substantially complied with the requirements of documents to be filed under the law and other defects can be addressed in due course, and ordered the trial.
Mr Rajput had alleged that Ahmed Patel indulged in corrupt practice by lodging 44 MLAs in a hotel in Bengaluru.
He had also contested the Election Commission's decision to invalidate two votes by Congress MLAs -Raghavji Patel and Bholabhai Gohel -- who had rebelled against the party.
Mr Rajput had contended that once the Returning Officer has exercised his discretion and accepted two votes by rebel Congress lawmakers, the Election Commission had no jurisdiction to interfere with the decision and issue direction to the Returning Officer.