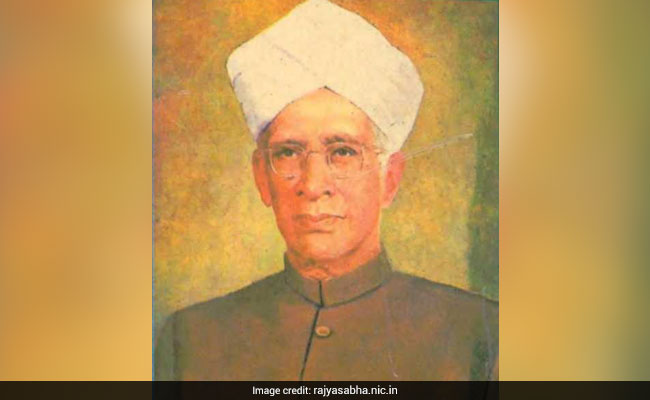 New Delhi:
A teacher is a friend, philosopher, and guide who influences us greatly right from our childhood till our adult life. From school to university, our teachers are there with us along the way to nurture us and help us through many a decisions. Throughout India, Teachers' Day is celebrated on September 5 in every school and college where generally the students give heartfelt tributes to their teachers and thank them for everything they do for us. This tradition started from 1962 and it was started to honour Dr. Sarvepalli Radhakrishnan. His birth anniversary is September 5. He was a philosopher, scholar, an exemplary teacher, and politician and his dedicated work towards education shaped up the youth of the country. He was also the first Vice-President of India and the second President of India.
Dr. Radhakrishnan was born on September 5, 1888, in a middle class family in Tirutani. He was an outstanding student and studied philosophy at Christian College, Madras. He taught at various colleges in his lifetime from University of Mysore to University of Calcutta. He was also appointed as the Vice-Chancellor of Andhra University, Delhi University as well as Banaras Hindu University.
He was awarded the Bharat Ratna, the highest civilian honour in the country in 1954. Dr Sarvepalli Radhakrishnan was nominated 27 times for the Nobel Prize; sixteen times for the Nobel Prize in literature, and eleven times for the Nobel Peace prize.
Apart from Dr Radhakrishnan, many other teachers in India have transformed education. Dr APJ Abdul Kalam, another former President, who was known for his exemplary contribution to education and motivational speeches to students, is also fondly remembered on this day. Nobel Laureate Rabindranath Tagore too was a distinguished teacher founded the Visva Bharati University that did not focus on bookish knowledge but guided students spiritually as well.
So on this Teachers' Day, lets say a big thank you to all the teachers who have taught us, guided us and helped us become what we are. Happy Teachers' Day!