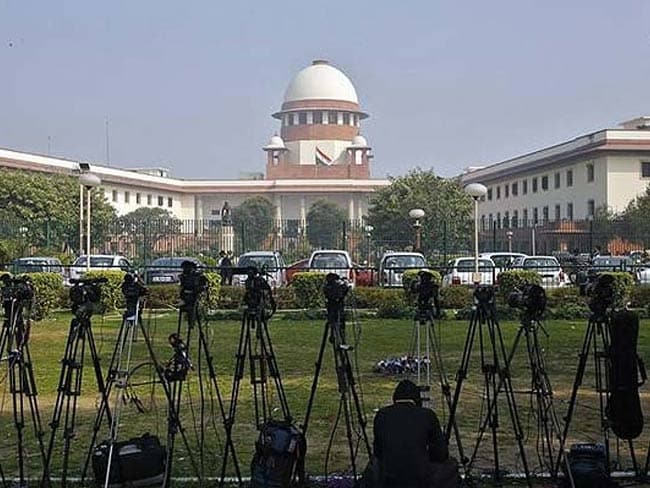 New Delhi:
The Supreme Court today declined to entertain a PIL questioning non-inclusion of women MLAs in council of ministers in some states, saying any interference of judiciary in such a matter would amount to "over stepping its own steps".
"Can we compel the legislatures. Can we say it is desirable for the Prime Minister and Chief Ministers to have 40 per cent of representation of women in council of ministers. It will be over stepping," a bench headed by Chief Justice HL Dattu said.
"There are better places for asking quota for women but not in the court of law. You say it is desirable for court to go into it but we will be over stepping our steps," the bench also, comprising Justices Arun Mishra and Amitava Roy said.
It dismissed the PIL filed by DK Aruna, MLA from the newly formed state of Telangana. She has been minister for Information and Public Relations department for five years from 2009 to 2014 in un-divided state of Andhra Pradesh but was not considered by her Chief Minister.
Senior advocate Meenakshi Arora, appearing for her, said Telangana, Uttar Pradesh, Delhi, Punjab, Nagaland, Mizoram, Puduchery were not following the concept of constitutional right of equality in the governance.
"This is causing serious gender injustice. There is not a single women in the Council of Ministers in above seven states. The state governments actions cause gender inequality in states which is in violation of Constitution," she submitted.
However, she realised that the court was not inclined to pass any direction and said it should consider asking the state governments to look into the issue.
"They have to be activated by some degree of reasonableness," she submitted.
In the petition, Ms Aruna states that in the case of Telangana statehood movement, not only men, women also fought in large number.
"But the first government did not care the sentiments of women of the state. The state of Telangana constituted cabinet without single women. There are women members in the assembly from the ruling party but no women has been given opportunity even after one year of governance in the state of Telangana.
"It is more shocking to women community that the Council of Ministers has been expanded three times but not a single women has got a place in the state cabinet. It shows the intentional discrimination against women," the petition said, adding that Telangana was not following the concept of 'Gender Equality'and 'Gender Justice'.