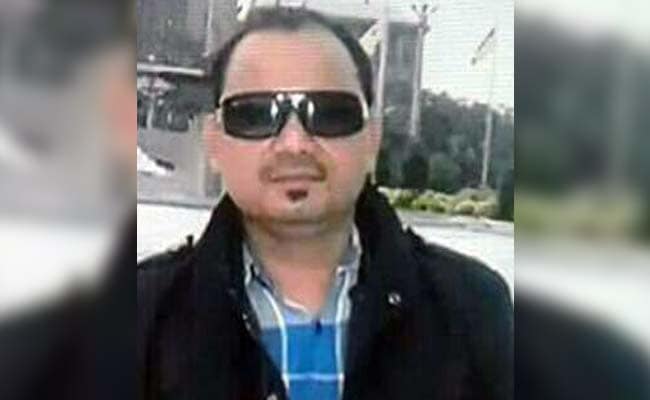 New Delhi:
Shamsul Hoda, the suspected mastermind of a series of train accidents caused by explosives on tracks, was allegedly asked by Pakistani ISI or Inter Services Intelligence to spread panic in India. He could prove to be the key link for Indian agencies investigating whether the ISI was involved in recent train accidents in Uttar Pradesh and Andhra Pradesh.
Shamsul Hoda was arrested in Nepal in a murder case. He is wanted by India's top anti-terror body, the National Investigation Agency or NIA, for allegedly funding terror plots that led to train derailments in Kanpur in Uttar Pradesh, Hirakhand in Andhra Pradesh and a foiled attempt in Bihra's Ghorasan.
NIA sources say Shamsul Hoda has confessed to the Nepal police on his role in Ghorasan, where his men failed to carrying out their plan after they were caught in the act of planting explosives.
Hoda, a Nepalese citizen, started off as a businessman in Dubai. He returned to Nepal in 2013-14 to fight local elections. After losing, he fell into huge debt.
It was to pay off his dues that, intelligence sources say, he started a fake currency racket in Nepal, near the border in Bihar's Raxaul. He allegedly got in touch with the ISI and was in contact with a Karachi-based handler named Shafi.
In 2015, Shamsul started asking for more money and bigger assignments. Sources say it was then that he was asked by his ISI handler whether he was ready to cause mayhem in India by engineering stampedes, riots, train accidents or burning government buildings.
Shamsul has allegedly told the Nepal police that he agreed. Last year, he first visited Pakistan, where he was trained by ISI agents. On returning to Nepal, he started building a gang.
It was the arrest of three men from this gang by Bihar police in December that led investigators to Shamsul Hoda.
Despite the NIA's suspicions, questions have been raised about whether the train derailments in Kanpur and Hirakhand - in which 148 and 40 people died - were terror attacks or not.
The Uttar Pradesh police says the trains derailed because of breaches in the tracks.
They say no explosive substance was found at the spot, and craters usually associated with a bomb explosion were missing.