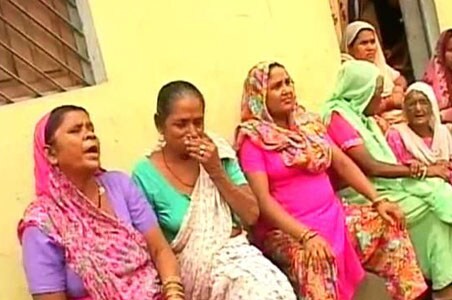 Lucknow:
Badilal Kurti, is a
basti
with nearly 1200 Dalit voters.It is just the kind of place that lies at the heart of the latest political face off between the Congress and BSP in Uttar Pradesh.
Half the villagers are women and most of them chose the Congress over Mayawati in the Lok Sabha elections. But they are women first and voters later. And that is why, they are angry with state Congress president, Rita Joshi for her derogatory comments against Mayawati.
"We are angry because she should not have spoken in this manner," said Sarla, a Dalit voter.
This anger could undo the gains that the Congress made in Uttar Pradesh by pulling away Mayawati's traditional Dalit votebase.
Perhaps the reason why Sonia Gandhi apologised for Joshi's remarks - even if that apology came several hours too late.
"Mayawati talks of getting votes while the Congress keeps the future in mind and tries to take everybody along. This statement of Sonia Gandhi shows that she thinks the remarks may have adverse effect on some people," said Ram Naresh Yadav, senior leader, Congress.
.
But the Congress also doesn't want to antagonise its upper caste voters. So despite Sonia's apology, there's no action against Rita Bahuguna just yet. And across the state, party workers continue to protest against her arrest.
For the time being, Joshi is in jail which buys some time for the Congress high command to decide what action should be taken against her when she comes out. Should they sack Rita from the party and concede a moral victory for Mayawati or continue to slowly distance themselves from her and relegate her to a nominal position?