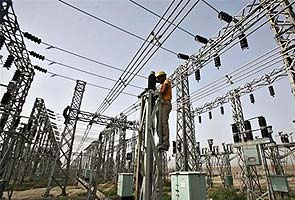 New Delhi:
After the massive power failure, the big blame game. The Centre has come down sharply on Punjab, Haryana and UP saying they overdrew 4000 MW of electricity and that caused the tripping of three grids in a cascade effect yesterday, leaving 600 million people without power. The states deny that their actions triggered the huge power collapse. Till that argument is settled, the power situation is likely to be precarious. (
Read: When 600 mn Indians were left without power
|
See Pics
)
Chief Minister Akhilesh Yadav said this morning that there is no proof that his state, Uttar Pradesh, contributed to India's largest power outage by exceeding its quota, and putting the northern supply grid under massive strain. Mr Yadav said that his government will examine allegations that for two days in a row, it drew more than its allotted share of power, plunging the country into back-to-back blackouts.
Veerappa Moily, who took charge of the ministry today, said he would set up 24x7 monitoring to ensure constant vigil against power crashes and promised restructuring of state electricity regulatory boards.
The Central Electricity Regulatory Commission (CERC) has reportedly summoned top officials of five states - Uttar Pradesh, Haryana, Punjab, Uttarakhand and Jammu & Kashmir - which drew more power than they were allowed to. The regulatory body has asked these officials of the state energy departments to personally appear before it on August 14.
Before assuming charge as the Home Minister, the outgoing Power Minister Sushil Kumar Shinde applauded the efforts of all the officials which ensured the restoration of the power supply. "In America they cannot fix a grid in 4 days, we fix grids in hours...this should be appreciated. Now my colleague Mr Moily has taken charge. I'm sure he'll deal with all matters," Mr Shinde said.
This morning, the power situation in UP, West Bengal, Bihar, Jharkhand and J&K is back normal; it is normal in Punjab, Haryana, Uttarakhand, the seven North East states and Delhi; the situation in Odisha is better and updates are awaited from Rajasthan and Himachal Pradesh. All these 19 states witnessed total power failure for many hours after 1 pm yesterday, when first the Northern grid and then the Eastern and the North Eastern grids collapsed. There was chaos; hundreds of trains were stalled, the Delhi Metro did not run for over an hour, miners were trapped for hours.
Yesterday, Mr Shinde said that some states - specifically UP, Haryana and Punjab - were overdrawing and "this was creating problems." Mr Shinde said this when asked what triggered the unprecedented simultaneous failure of the three grids yesterday.
"This morning only, I was told (by officials) that about 3,000 MW extra power has been over drawn from the Eastern Grid. We have given the direction to either stop it (overdraw) or take action against them." he said in Delhi.
Punjab immediately rejected the charge that it had overdrawn from the Northern grid leading to its collapse; the state claimed that it's overdraw was "minimum" compared to other states like Uttar Pradesh and Haryana. "Punjab's overdraw was a meager 1.2 per cent of its sanctioned load when the grid collapsed on Tuesday while Haryana's overdraw was a whopping 22.4 per cent and that of UP at 6.4 per cent," a Punjab government spokesman said in Chandigarh.
The UP government also shrugged to say that it has considered parameters at the time of grid failure yesterday, and finds no reason to say that any power operations in the state triggered the collapse.
The second blackout in two days gave ammunition to Gujarat Chief Minister Narendra Modi, who didn't waste the opportunity to target the Congress-led UPA government at the Centre. "With poor economic management the UPA has emptied pockets of common man, kept stomachs hungry with inflation & today pushed them into darkness!," Mr Modi wrote on Twitter. He also tweeted, "Pradhan Mantri ji, 60 crore people & 19 states are in darkness. Country wants to know is there any coalition dharma you are following here too?" Gujarat was not among the 19 states hit by power failure.
(The world's worst power outages)
(With inputs from PTI)