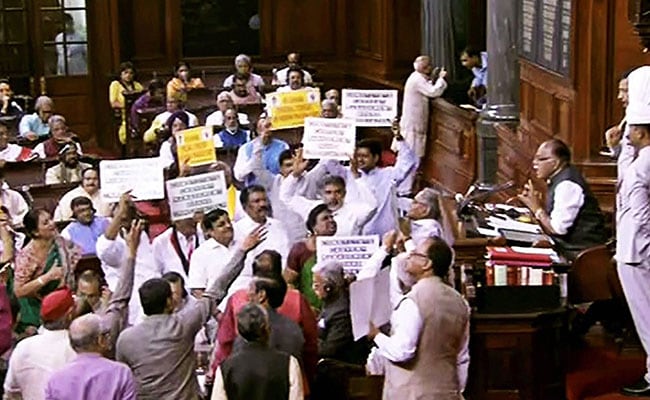 New Delhi:
The second phase of the budget session saw very few business that were transacted in the two houses. Today, on the last day, it was no different. The ruling party had called for a party parliamentary meeting today to discuss various issues.
Since 5 March, the parliament has been disrupted by opposition parties demanding special status for Andhra Pradesh, formation of Cauvery Management Board, centre's response on the massive bank frauds and various other issues. Both houses were repeatedly adjourned everyday minutes after the session began.
In all, Lok Sabha has lost approximately 115 Hours and Rajya Sabha has lost approximately 111 Hours. Money lost on wasted sessions is pegged at approximately Rs 169.5 crore. On Wednesday, parliamentary affairs minister Ananth Kumar said lawmakers of the ruling alliance at the centre will give up their salaries and other allowances for the 23 days that parliament did not function.
Here are the highlights as second phase of budget session comes to an end: