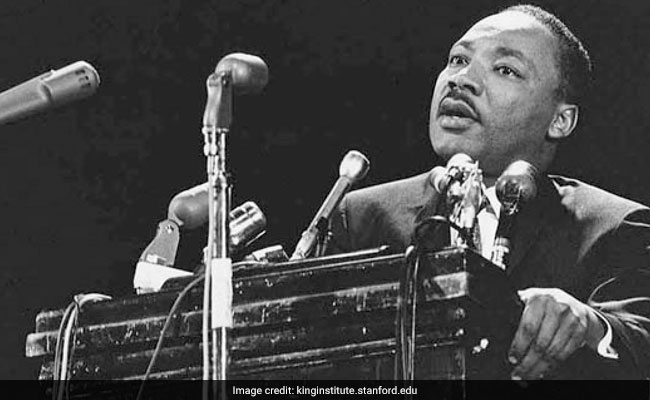 New Delhi: Martin Luther King Jr Day is observed on January 15 across the world. Born in 1929, the American civil rights champion, Martin Luther King Jr, is remembered as one of the finest orators and influential speakers in the world. He was assassinated at the age of 39 in1968, but the impact he made during his lifetime as an activist and Baptist minister is unmatched. He received Nobel Peace Prize of 1964 for fighting racial inequality through non-violent resistance. His words still resonate with people and encourage the world leaders to stand up for justice and equality.
Here are 10 Inspiring Quotes from Martin Luther King Jr
As long as the mind is enslaved, the body can never be free.
Take the first step in faith. You don't have to see the whole staircase, just take the first step.
Only when it is dark enough, can you see the stars.
If you want to be important-wonderful. If you want to be recognized-wonderful. If you want to be great-wonderful. But recognize that he who is greatest among you shall be your servant. That's a new definition of greatness.
True peace is not merely the absence of tension: it is the presence of justice.
Any nation or government that deprives an individual of freedom is in that moment committing an act of moral and spiritual murder. Any individual who is not concerned about his freedom commits an act of moral and spiritual suicide.
The richer we have become materially, the poorer we have become morally and spiritually. We have learned to fly the air like birds and swim the sea like fish, but we have not learned the simple art of living together as brothers.
Non-violence is a powerful and just weapon. Indeed, it is a weapon unique in history, which cuts without wounding and ennobles the man who wields it.
Life often leaves us standing bare, naked, and dejected with a lost opportunity.
Love is the force which all of the great religions have seen as the supreme unifying principle of life. Love is somehow the key that unlocks the door which leads to ultimate reality.
Election Results for Lok Sabha Election 2019 will be out on May 23. Get the latest election news and live updates on ndtv.com/elections. Catch all the action on NDTV Live. Like us on Facebook or follow us on Twitter and Instagram for news updates from each of the 543 parliamentary seats for the election 2019