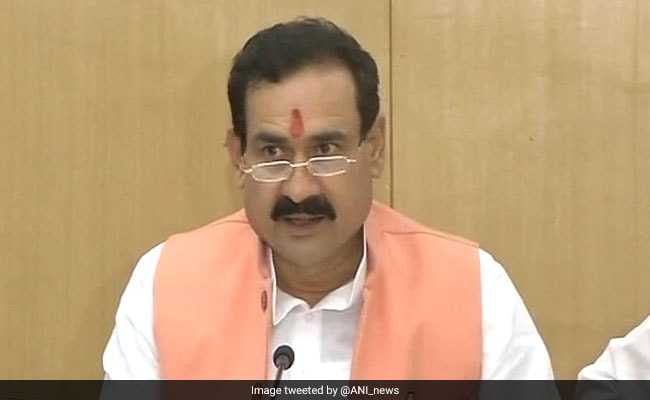 New Delhi:
The Delhi High Court on Friday set aside the Election Commission or EC's decision disqualifying Madhya Pradesh minister Narottam Mishra on charges of paid news.
A bench of Justices S Ravindra Bhat and Sunil Gaur allowed Narottam Mishra's plea, who is the state Minister of Public Relations, Water Resources and Parliamentary Affairs, saying there was no proof that he had incurred expenses, directly, indirectly or through someone else, on news biased in his favour.
The poll panel's
June 23, 2017 decision
had come on a complaint by Congress leader Rajendra Bharti who had contested against Mishra in the 2008 polls in the state. The BJP leader had won the contest.
The EC
had held him guilty
of filing wrong accounts of election expenditure relating to articles and advertorials in the media during the 2008 Assembly polls.