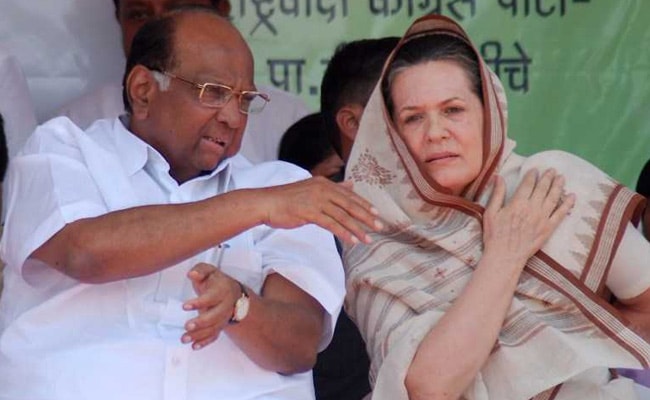 Mumbai:
With months in the making, the two major Opposition parties in Maharashtra, the Congress and the NCP have managed to finalise a seat-sharing agreement for elections to the Maharashtra Legislative Council which is being held on May 21. Both will contest three seats each, according to spokespersons of the parties.
Maharashtra has a bicameral legislature and six seats in the legislative council will be up for grabs as six members retire.
For the bye-elections to be held on May 28, the NCP will contest Bhandara-Gondia Lok Sabha seat, while the Congress will contest Palghar Lok Sabha seat. The Congress will contest the Palus-Kadegaon assembly seat.
The bye-elections have to be held as Nana Patole resigned as BJP MP from Bhandara-Gondia and deaths of BJP MP Chintaman Wanga from Palghar and senior Congress leader Patangrao Kadam who was an MLA Palus-Kadegaon constituency.
NCP Spokesperson Nawab Malik said, "The two parties have reached an understanding to contest the by-election for two Lok Sabha seats and one assembly seat scheduled for May 28."
The alliance is being seen as an experiment for the big battles of 2019. Not only will there be parliamentary elections but there will also be assembly elections in the state.
The NCP and the Congress has fought the 2014 Lok Sabha elections together but the parties separated for the assembly elections that year. The break up led to massive gains for the Shiv Sena and the BJP which came together to form a government after the assembly polls.
For the 2019 elections the Shiv Sena has announced that it will not have an alliance in the BJP. But with alliances and counter alliances still forming, the picture will be clearer closer to the elections.