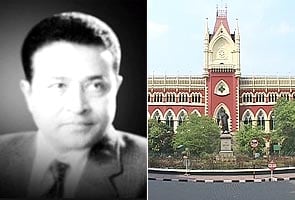 Kolkata:
Justice Soumitra Sen has resigned as a judge of the Calcutta High Court. Justice Sen has sent a letter to President Pratibha Patil and the Lok Sabha Speaker, Meira Kumar. (
Read: Justice Soumitra Sen's resignation letter
)
The Lok Sabha was expected to take up his impeachment proceedings on Monday, after the Upper House voted in favour of impeaching him two weeks ago. The impeachment motion is now expected to lapse after Justice Sen's resignation. PTI reports that the Lok Sabha Secretariat will consult Attorney General in this matter.
Speaking to NDTV, Justice Sen's lawyer Mr Subhash Bhattacharya said his client is not afraid of impeachment."If he were afraid he would have reisgned earlier. Also, Lok Sabha can still impeach him," Mr Bhattacharya said."We were really confident , but after seeing the result in the Rajya Sabha, our confidence was shattered. So we thought why go through the same thing again?" he added.
On August 18, the Rajya Sabha had found Justice Sen him guilty of misappropriating funds as a judge and of misrepresenting facts.In what were also the first televised impeachment proceedings ever, the Upper House voted 189 to 17 in favour of Justice Sen's removal. The motion was first passed by voice vote and then through division.
Justice Sen had said he was not going to give up. "This is a battle for me and I will fight it to the hill. It is better to take a bullet on your chest rather than on your back. I am convinced on facts in law that I have a very strong case and there is absolutely no question of misappropriation (of funds)," Justice Sen had told NDTV after the Rajya Sabha proceedings.
A special committee constituted by Rajya Sabha chairman Hamid Ansari had found charges of financial irregularities against Justice Sen to be correct. He is accused of misappropriating nearly Rs. 24 lakh in the 1980s when he was a lawyer and was appointed receiver by the Calcutta High Court.