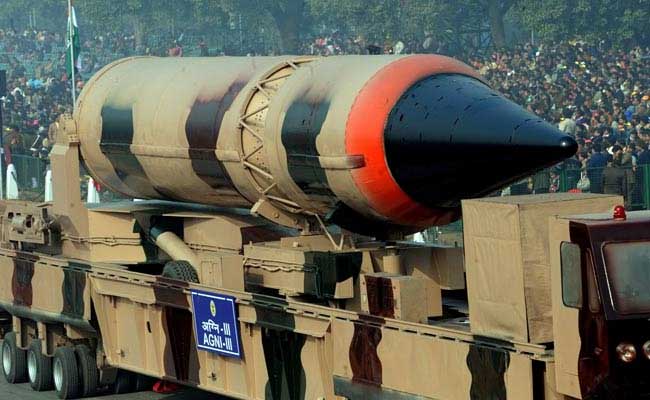 New Delhi:
India on Friday joined the 42-member Australia Group, an elite export control regime against spread of chemical and biological weapons that could fortify New Delhi's efforts to become a member of the Nuclear Suppliers Group.
India's formal induction as the 43rd member is seen as a recognition of New Delhi's record in the field of non-proliferation and a major foreign policy gain.
In a statement announcing its expansion, the Australia Group, or AG, said India had demonstrated the will to implement rigorous controls of high standards in international trade and its capacity to adapt its national regulatory system to meet the necessities of its expanding economy.
New Delhi responded to the announcement, saying it would be "mutually beneficial and further contribute to international security and non-proliferation objectives." The AG membership will help in establishing India's credentials further," foreign ministry spokesperson Raveesh Kumar said.
This is the third export control grouping that New Delhi has joined over the last year.
In June 2017, India became a member of the 35-member Missile Technology Control Regime and by December last, New Delhi had also gained the membership of the Wassenaar Arrangement that has 42 members.
The only grouping India is now left out of is the NSG or the Nuclear Suppliers Group where China has been repeatedly blocking New Delhi's entry.
The Nuclear Suppliers Group or NSG has 48 member countries who control trade in sophisticated civil nuclear technology. China was among the countries that objected to India's admission to the bloc, ratcheting up tension between the two countries.
The group goes by consensus approach on the admission of new members.
The NSG aims to prevent nuclear weapons proliferation by stopping the sale of items that can be used to make nuclear arms. The Nuclear Non-Proliferation Treaty (NPT) recognises the five permanent members of the United Nations Security Council - the United States, Russia, China, Britain and France - as nuclear weapons powers but not others.