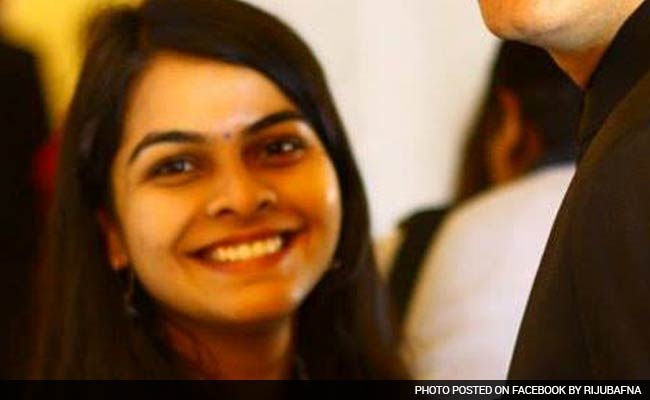 New Delhi:
"I can only pray that no woman is born in this country," says a young IAS officer Riju Bafna, in a
Facebook post
that has gone viral. "Idiots are lined up at every step," she says, describing her experience of combatting sexual harassment.
Ms Bafna, who is a trainee bureaucrat posted in Seoni in Madhya Pradesh, reveals that she filed a sexual harassment case last week against a member of the state's human rights commission for sending her "indecent messages".
Ms Bafna, who is in her 20s, says a police complaint led to the alleged harasser's swift removal from his post, but it was far from a satisfactory ending.
That's because, according to her post, a lawyer was present in court when she showed up to record her statement or testimony.
She requested that he and others be asked to leave the courtroom - "I was uncomfortable giving my statement in front of so many people," she says.
The lawyer then allegedly shouted at her, saying, "You might be an officer in your office but not in the Court."
Ms Bafna says she explained her concerns to the judge as well. "When I said to Judicial Magistrate that he should be careful of presence of other people when a woman is giving statement under sexual harassment case, he said that you are young and that's why demanding such things."
Ms Bafna, a post-graduate from the Delhi School of Economics, is married to a fellow IAS officer.