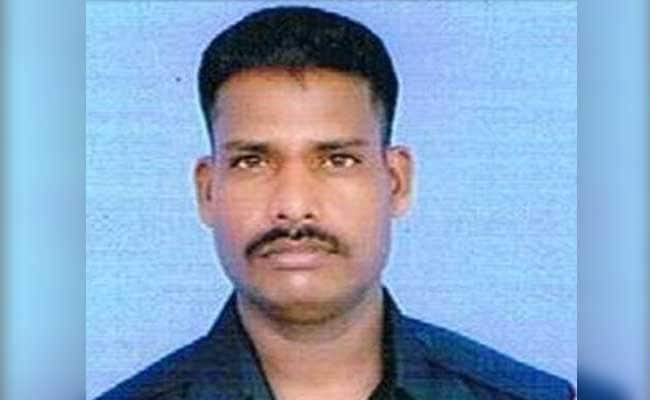 New Delhi:
In the four days that India knew him, Lance Naik Hanamanthappa Koppad came to symbolize a living miracle.
Hanamanthappa, 33, died today
in hospital in Delhi.
He had
survived six days under 25 feet of ice
and at temperatures near minus 40 degrees Celsius, after an avalanche on the Siachen Glacier, the world's highest battlefield. Nine of his colleagues were killed. A rescue team found him barely conscious with a faint pulse.
Those who know him say he was always a fighter. "Strong but soft-spoken," was the descriptor that relatives and friends used often.
"An ever-smiling personality who shares a cordial relationship with peers and subordinates," the army said.
The soldier volunteered for tough postings - Jammu and Kashmir between 2008 and 2010 and then in the northeast for the next two years.
According to the army, he "displayed high degree of initiative and has served 10 years in difficult and challenging areas out of 13 years of total service."
As part of the 10 Madras regiment, Hanamanthappa was posted at Siachen in August.
Since December, he had been at one of the highest posts on the glacier at an altitude of 19,600 feet.
Hanamanthappa leaves his wife Mahadevi and two-year-old daughter Netra. Those close to him say he last spoke to his family just a day before the avalanche. He had then promised to come home on holiday.
Hanamanthappa was named after Lord Hanuman, known for his strength, courage and loyalty.
In Karnataka, where he grew up, he walked over 6 km to school every day.
He was rejected thrice by the army but kept coming back until he finally made it.
"He is a born fighter," his brother had said after Hanamanthappa's rescue.
He had enough inspiration at home. He had seen many in his village go to the army.
Colleagues say Hanamanthappa practised yoga and advised them on breathing exercises. They were not surprised that he had somehow stayed alive trapped under a hard block of ice for days.