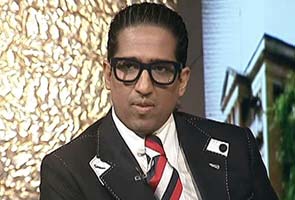 New Delhi:
The government has decided to appeal against a court order that asked for nearly 70 URLs or web pages to be blocked for allegedly hosting defamatory content about entrepreneur Arindam Chaudhuri or the chain of private business schools that he owns, the Indian Institute of Planning and Management (IIPM).
A Gwalior court ruled in favour of IIPM earlier this month. At the next hearing on February 28, the government will challenge the verdict, which also led to the blocking of a section of the website of the government's higher-education regulator, the University Grants Commission or UGC. In July last year, the UGC had posted that IIPM is not recognized as a university and does not have the right to issue certificates, information crucial for students.
Many of the publishers affected by the court order include mainstream magazines and newspapers, who said they had been neither informed of the verdict, nor asked to defend themselves in the lawsuit brought Mr Chaudhuri.
"This country has laws and you cannot go and defame someone on online media. I am going to contest anything that is defamatory," said Mr Chaudhuri to NDTV on Monday night. He also said the government's decision to "unblock" the UGC webpage would amount to contempt of court.
The disputed section of the site is available today.
Complaints against the IIPM have revolved mainly around the fact that advertisements about the institute have not made it clear that it is not recognised or that it cannot confer MBA and other degrees. Mr Chaudhuri says this criticism is defamatory.