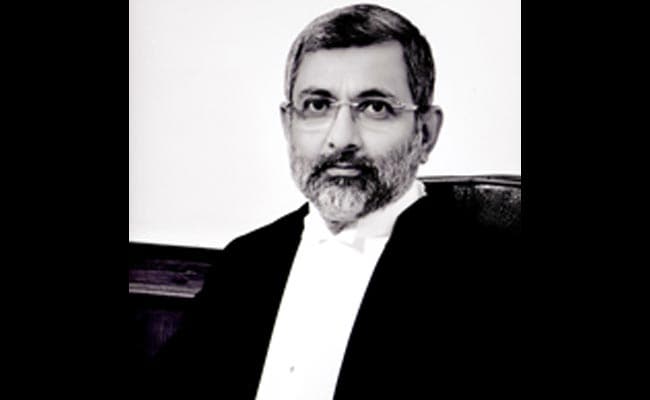 New Delhi:
Justice Kurian Joseph went with the majority view to quash the National Judicial Appointments Commission (NJAC) Act but also confessed that collegium system lacks transparency, accountability, objectivity, observing that the trust deficit has affected the credibility of the system on appointment of judges to higher judiciary.
While admitting that the collegium system is "not a healthy practice" and needs improvement, the judge noted that there were some allegations on it like deserving persons have been ignored, social and national realities being overlooked, certain appointments were purposely delayed to benefit vested in blatant violation of the guidelines.
"These allegations certainly call for deep introspection as to whether the institutional trusteeship has kept up the expectations of the framers of the Constitution," he said.
Refusing to go into a detailed analysis of the reasons, Justice Joseph said, "it is not the trusteeship that failed, but the frailties of the trustees and the collaborators which failed the system. To me, it is a curable situation yet."
"There is no healthy system in practice. No doubt, the fault is not wholly of the Collegium. The active silence of the Executive in not preventing such unworthy appointments was actually one of the major problems.
"Therefore, the Collegium system needs to be improved requiring a 'glasnost' and a 'perestroika', and hence the case needs to be heard further in this regard," he said.
The judge, who said the bench is bound by the ratio that independence of judiciary is part of the basic structure of Constitution, stopped himself from penning on merits of the NJAC after holding the Constitution 99th Amendment as unconstitutional.
"Since it is being held by the majority that the amendment itself is bad, there is no point in dealing with the validity of the creature of the amendment, viz., the National Judicial Appointments Commission Act, 2014. It does not exist under law. Why then write the horoscope of a stillborn child," Justice Joseph said.
"The appointment of Judges to the High Courts and the Supreme Court is an integral part of the concept of independence of judiciary," he said, adding that "for that simple reason, the Constitution 99th Amendment is bound to be declared unconstitutional and I do so".