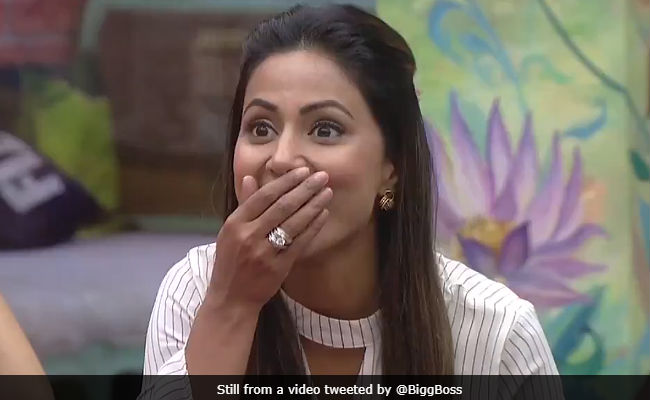 Highlights
Bigg Boss will allocate some luxury budget points
They lose points because of Sapna, Bangi, Akash and Priyank
Bigg Boss will add point for Vikas Gupta's performance
New Delhi:
Bigg Boss 11
contestants failed to reach at an outcome in the latest luxury budget task after the two judges Bangadi Kalra and Sapna Chowdhary failed to decide a winning team. Despite their inefficiency, tonight Bigg Boss will announce that because of a well-played game by the other contestants, they will be entitled to the luxury budget. 200 points will deducted from the total (2200 points) because of Sapna and Bandgi's poor performance. 600 additional points will be deducted because of Akash and Priyank while 400 hundred points will be added for Vikas' good performance.
The housemates are thrilled and upset with the announcement. Take a look at the sneak peek here:
The incredible performance of the housemates helped them win the Luxury Budget. Tune in tonight at 10:30 PM to watch #BB11! #BBSneakPeekpic.twitter.com/lPxzOhnV0U

— Bigg Boss (@BiggBoss) November 24, 2017
In last night's episode Akash felt betrayed by the others and revealed that he did not consider anyone to be his friend in the show. The captaincy task for the forthcoming week started after the luxury budget task ended and it was not rally a relief for those who thought there would be a little less bickering.
The Bigg Boss
adalat
task brought out the worst in all contestants. Hina Khan was slammed on Twitter for slut shaming Arshi Khan. Though Bigg Boss thinks that the task was carried out well by the contestants, the Internet had a different opinion. Actress Sayantani Ghosh, who was last seen in television show
Naamkaran
, also slammed Priyank Sharma for body-shaming a contestant:
#BB11 its not bout supportin any particular person ,but bout not supportin a grave concern like #bodyshamin..hv written b4 also it's jus not bout respectin a woman it's bout respectin u human..So to evry1 who support #priyanksharma n group der is no justification 4 wht he said

— Sayantani Manisha (@sayantani0609) November 24, 2017
She had earlier tweeted:
A sad task #BB11 !' It's built to disrespect a woman n our so called lady of the hour @eyehinakhan who has posts on social media of her workouts revealing her abs points out dat #arshi does push ups with men ! This girl can really stoop n how! Even in a task show some sense!

— Sayantani Manisha (@sayantani0609) November 21, 2017
Watch this space for more updates on
Bigg Boss 11
.