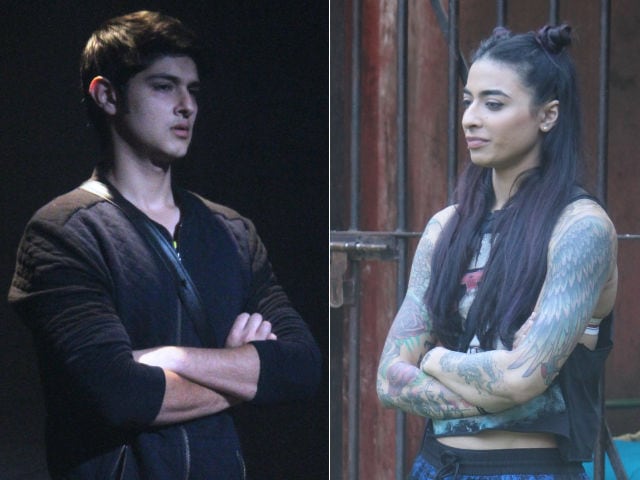 Highlights
Rohan defeated Rahul and Lopamudra to become the captain
Bigg Boss asked contestants to choose between Rohan and Lopamudra
Gaurav Chopra, Lokesh Kumari and Bani were not allowed to compete
New Delhi:
There has been a change of guard in the
Bigg Boss 10
house. VJ Bani's reign as captain ended on last night's episode and the title has passed to teammate Rohan Mehra, who won tasks set by Bigg Boss and was then chosen by the other contestants, defeating Karan Mehra, Rahul Dev and Lopamudra Raut. Three housemates - Gaurav Chopra, Lokesh Kumari and Bani (as outgoing captain) - were not allowed to compete for the captaincy. Meanwhile,
Swami Om was busy being Swami Om
, Nitibha Kaul his object of attention this time.
The tasks that Bigg Boss set involved balancing on a see-saw with a potted plant, and a race in which they had to roll on the floor to the finish line. Rohan Mehra and Lopamudra Raut both fared equally well in the tasks, both of which were extremely dramatic.
Task #1
: Lopamudra Raut vs Karan Mehra
Lopamudra and Karan had to balance a potted plant on a see-saw using just one leg.
Bani tried her best to distract
Lopamudra so that Karan could win but the
Ye Rishta Kya Kehlata Hai
actor lost his balance first.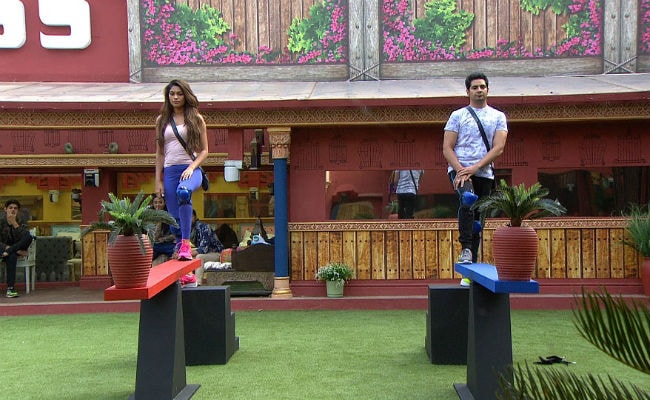 Task #2
: Rahul Dev vs Rohan Mehra
Bigg Boss the asked Rahul and Rohan to choose a supporter who'd wrap plastic sheet on the contender and then they'd have to race towards the finish line. Rohan chose Gaurav and Rahul chose Lopamudra as their supporters. Rohan won.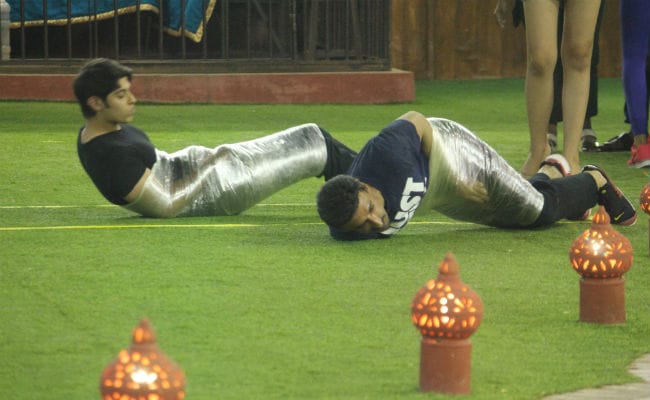 The deadlock was resolved by Bigg Boss who instructed the housemates to choose between Rohan and Lopamudra either by discussion and common consent or by voting. Despite the support of Manu Punjabi, Manveer Gurjar and Monalisa, Lopamudra Raut lost to Rohan Mehra - he was thrilled, she wasn't.
Gaurav Chopra and Lokesh Kumari were disqualified from competing for the captaincy because they were chosen by their teams as weak performers in the previous Lock Down task.
VJ Bani, who was an unpopular captain and was accused of favouring her own team, gave up the captain's bed to Rohan. Meanwhile, Bani and Gaurav had a confrontation which he tried to avoid but in which she got nasty.
Bani also made trouble for Lokesh, Manu and Manveer.
Meanwhile, Swami Om asked Gaurav why Nitibha had to wear such a short dress and was roundly upbraided for commenting on women's clothes.
Bigg Boss 10
, the weekend episodes of which are hosted by Salman Khan, currently has 12 contestants left in the house, divided into two teams. Lokesh, Manveer, Manu, Nitibha and Swami Om make up team Indiawale while the members of the celeb team are Gaurav, Bani, Karan, Rohan, Lopamudra, Rahul and Monalisa (real name Antara Biswas).