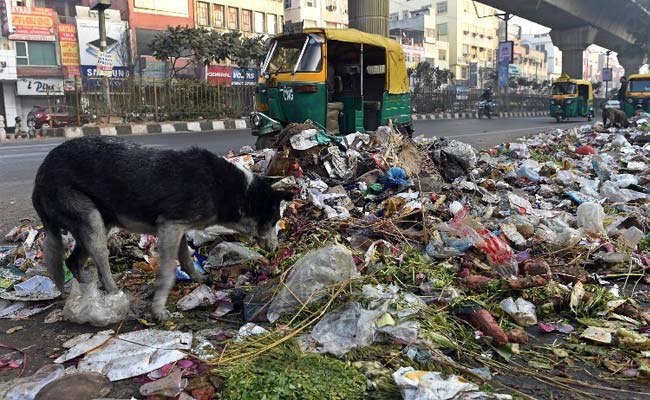 New Delhi:
The several strikes by sanitation workers in the national capital in the past have seen the Aam Aadmi Party (AAP), which runs the government, and the BJP, which heads the civic bodies in Delhi, blaming each other for the mess. But the Supreme Court wants to clear the confusion.
The court today asked the centre and the Delhi government to clarify by tomorrow who could be held responsible for clearing the "mountain loads of garbage" in Delhi -- those reporting to Lieutenant Governor Anil Baijal or to Chief Minister Arvind Kejriwal.
"Who is ultimately in charge of garbage management in Delhi? Is it the office of the chief minister or Lieutenant Governor or the centre?" asked the bench, which was hearing a petition on garbage management.
The top court's direction came days after its verdict on the power tussle between the Lieutenant Governor and the AAP government in which it held that the Lt Governor has no independent power to take decisions and is bound by the elected government's aid and advice.
"Under whose jurisdiction does waste management falls. Where is an affidavit on waste management policy? Who is responsible for clearing mountains and mountains of garbage in Delhi? Tell us by tomorrow," the court said.
During the hearing, the court observed that Delhi is getting buried under mounds of garbage and Mumbai is sinking under water, but the government is doing nothing. It also fined 10 states and two union territories for not filing their affidavits on their policies for solid waste management strategy.
And when the courts intervene, the bench added, "we are attacked for judicial activism. We are given lectures on separation of powers and encroachment of jurisdiction."
In March, the top court had said that the day is not far when garbage mounds at the Ghazipur landfill will compete with the height of 73-metre-high Qutab Minar and red beacon lights will have to be used to ward off aircraft flying over it.
The AAP leaders have always blamed the BJP-led Municipal Corporation of Delhi (MCD) for the mess. "It is not capable of clearing the garbage and we will not allow the heaps of garbage in Delhi...The BJP is trying to punish the people of Delhi," former minister Kapil Mishra had said earlier.
The BJP had then hit back at the AAP government accusing it of "playing politics" in not releasing funds to the corporations.
(With inputs from PTI)