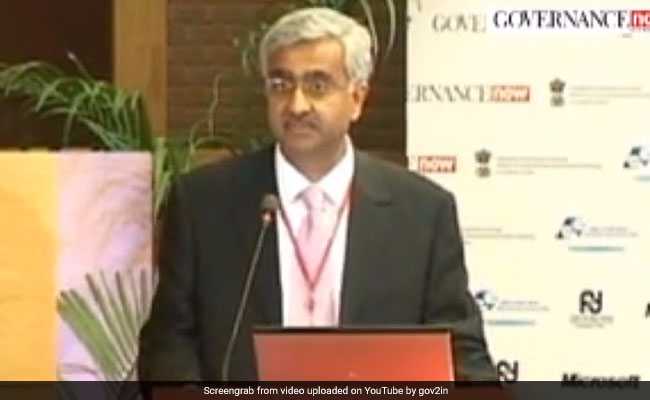 New Delhi:
The Delhi High Court today sought responses from the Centre, the Aam Aadmi Party (AAP) government and the Delhi Assembly Speaker's office on Chief Secretary Anshu Prakash's plea challenging the fresh breach of privilege proceedings initiated against him.
Justice Vibhu Bakhru, while issuing a notice in the matter, declined to pass any interim orders after Delhi government's standing counsel Rahul Mehra said nothing was currently happening against the bureaucrat and that his plea was "premature".
Mr Mehra said the instant petition be heard on November 27 with an earlier plea of the bureaucrat challenging another breach of privilege proceeding going on against him.
Senior advocate Siddharth Luthra and advocate Vivek Chib, appearing for Mr Prakash, on the other hand urged the court to pass interim orders staying the two fresh proceedings against him and to direct that his presence be not insisted upon by the Privileges Committee.
The judge, however, did not issue any interim directions and listed the matter for hearing on November 27.
Mr Prakash, in his plea filed through advocates Asif Ahmed and Ruchira Goel, has sought quashing of the two new breach of privilege proceedings initiated against him on the complaints by the Question and Reference Committee (QRC) and Protocol Committee of the Assembly.
Mr Luthra said some members of the two committees, which lodged the complaints against him, were also part of the Privileges Committee which is a "violation of principles of natural justice".
The senior lawyer also argued that MLAs who were chargesheeted in connection with assault of the chief secretary were also part of the two committees.
He said the proceedings were initiated after filing of the charge sheet and alleged that they were biased against the bureaucrat and were trying to "harass and intimidate" him.
Opposing the allegations, Mr Mehra submitted in court a list of the members of the committees and said that none of the chargesheeted MLAs were part of the House panels.
The chief secretary, in his plea, has also challenged the complaints made against him by the QRC and Protocol Committee on September 7 and September 14, respectively.
He has contended that the proceedings were "violative of the Constitution of India as well as the Rules of the House and therefore, illegal and unconstitutional".
The petition also seeks quashing of the Speaker's decision to refer the two complaints to the Privileges Committee, saying it too was in violation of the Constitution and Rules of the House.