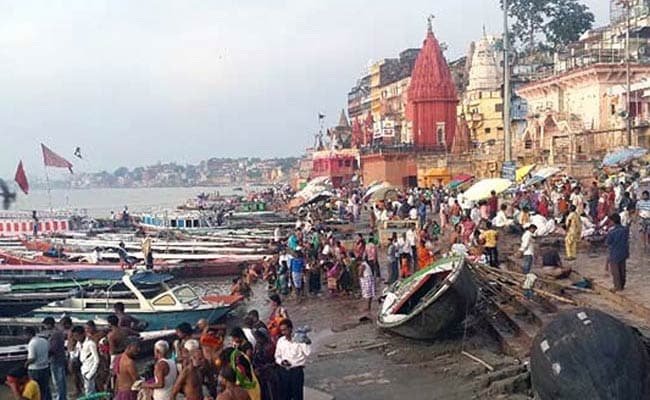 New Delhi:
The scheme to clean the River Ganga in Varanasi, which is Prime Minister Narendra Modi's constituency, was today described as a failure by the country's top environmental court.
Here are the 10 latest developments in this big story:
Both the Centre and the state government of Uttar Pradesh were rebuked by the court today, which said "your slogans are very contrary to your actions."

The comments from the judges were provoked after pictures of bodies floating in the river near Varanasi were shown on behalf of a lawyer, who said no action is being taken to stop human and animal corpses from being left in the Ganga.

The National Green Tribunal has asked for an answer by January 27 on who should be held accountable for the increasing pollution in the river in Varanasi.

It rejected the state and Centre's claim that local officials are to blame.

In October, the Tribunal had asked the Centre to name "one place where the condition of the river has improved" despite thousands of crores being spent.

The 1,600-mile river stretching from the Himalayas to the Bay of Bengal is full of industrial effluent and untreated sewage, its banks strewn with garbage.

During his campaign in 2014, the PM had said he would take personal responsibility for restoring the river, especially in the 3,000-year-old city of Varanasi that gave him a huge victory.

The Supreme Court has in multiple hearings been critical of the government's plans to restore the river. In one hearing in 2014, it said the plan "would take 200 years" to yield results. The top court has been asked by Public Interest Litigations or PILs to monitor the cleaning of the river.

The National Green Tribunal has been asked by the Supreme Court to take action against polluting factories and industries operating along the banks of the Ganga.

The Centre has said it is committed to cleaning the Ganga through a variety of measures including enlisting the help of experts from IITs and creating a people's movement.