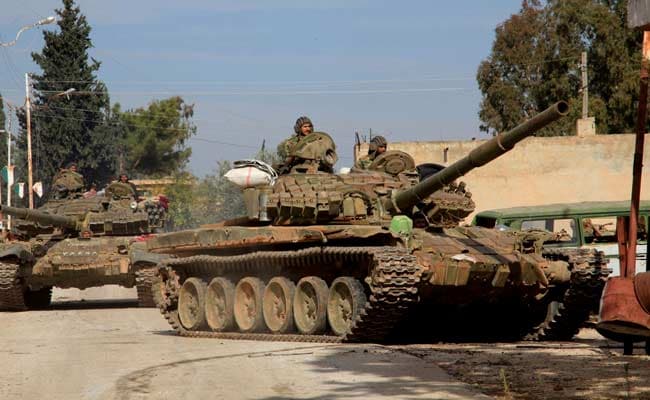 Beirut:
A Western-backed alliance of Syrian rebels said on Saturday they had recaptured two villages from Islamic State fighters in northern Aleppo province near the border with Turkey.
The Jabhat Shamiya (Levant Front), which operates in the northern Aleppo countryside, seized the village of Delha in an assault that began at dawn on Friday. Another group, Liwaa Sultan Murad, took Harjaleh. Islamic State seized the two villages in August.
The Jabhat Shamiya posted pictures of four young men it said were captive Islamic State fighters. It also said it had dismantled hundreds of mines in and around the two villages.
"The importance of liberating these two villages is that this will be the foundation to free the rest of nearby villages from the group," said Haytham Abu Hammo, head of Jabhat Shamiya media office.
Islamic State seized the two villages in August after Syria's al Qaeda-linked Nusra Front -- which is hostile to ISIS -- withdrew from an intended Turkish buffer zone area.
At the time, Turkey and the United States said they were planning to launch "comprehensive" air operations to flush Islamic State fighters from the area and would provide air cover to rebels as part of a joint operation to drive IS from a rectangle of border territory roughly 80 km (50 miles) long.
But Islamic State launched a major offensive against Syrian insurgents in northern Aleppo and seized several villages, including Delha and Harjaleh.
© Thomson Reuters 2015