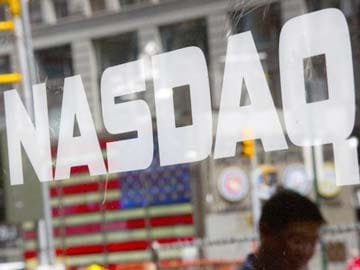 A robot rang the closing bell at the Nasdaq Stock Exchange (NSE) on Tuesday evening, but very soon it could be taking over your job.
Robots are behind America's manufacturing revival, where the textile industry is up by nearly 40 per cent from three years ago and large companies are bringing back production from India and China.
General Electric (GE), one of the US's largest firms in terms of gross revenue, says that 3D machines will touch half of its manufacturing in the next 20 years.
The car you are driving, the sweater you are wearing and even the phone you are using might have a robot behind it in just a few years from now.
Frank Tobe, co-founder of Robo-Stox and the publisher of The Robot Report, says, "I just spoke with Apple iPhone's China manufacturer Foxconn. They will be buying 30,000 to 50,000 robots a year to reach an eventual target of one million."
Several years ago, robotics had been a hot topic but the economics posed a huge challenge. Now that all of it is changing, the question arises - at what cost do robots equal people?
Ed Mullen, National Manager for North America at Universal Robots, says, "I would say it's 10-12 dollars per hour but automation is not a direct comparison. The question is how quickly you can get it up and running and make money for your company."
Will robots cause mass unemployment?
The International Federation of Robotics says they will not. It argues that robots increase productivity and lead to higher wages, with every one robot creating 1.3 jobs.
But others, including labour unions and government, argue otherwise. They say robots could cause up to 75 per cent unemployment. But in the end, it's the customers who dictate the opportunities.
"Imagine putting your clothes in a hamper in front of the washing machine and coming back from work to see them all clean and folded. Bosch, one of the biggest selling brands worldwide is working hard on this technology. Every manufacturer sees what consumers want and are just waiting for technology to catch up," Tobe says.
A new breed of robots will do what humans do - 24 hours a day, seven days a week and 365 days a year.
For India, this means cheap labour will no longer equal manufacturing success, as the days of a new terminator are here.