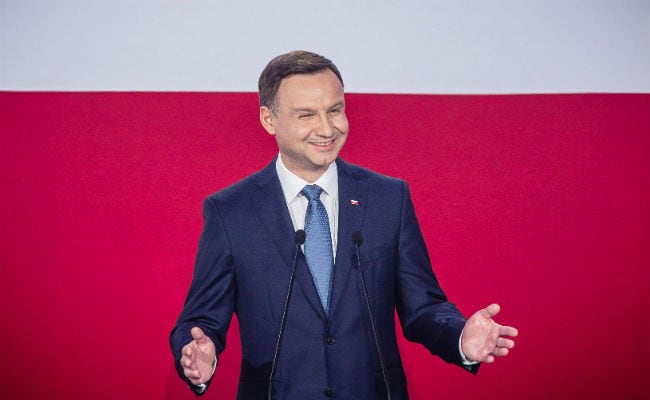 Lancut, Poland:
Central European nations need to do more to stop their young people from emigrating in search of better jobs, Poland's leader said Friday as he opened a two-day summit of the region's presidents.
President Andrzej Duda was joined in the 17th-century palace in Lancut, in southeastern Poland, by Andrej Kiska of Slovakia, Czech Republic's Milos Zeman and Hungary's Janos Ader.
The four EU countries make up a group known as the Visegrad Four, which is increasingly united in opposing an EU proposal for mandatory migrant quotas for member nations to take in. Instead, the group has proposed "flexible solidarity," in which each member offers the kind of assistance to refugees and migrants that it can best afford.
The group, especially Poland and Hungary, have criticized some EU moves and often stress national interests above the general concerns of the 28-nation bloc.
"We must stop the wave of emigration ... that makes so many talented, creative young people leave our countries," Duda said.
Hundreds of thousands of Poles have left to go to Britain or Germany or elsewhere in Europe for high-paying jobs since Poland joined the EU in 2004.
He also noted the four nations have discovered that "together we can achieve more."
At the start of their meeting, the presidents observed a minute of silence to honor the late Michal Kovac, Slovakia's first president after it split up with the Czech Republic in 1993, who died last week.
On the second day of the meeting, in nearby Rzeszow, the presidents will be joined by European Commission officials and EU Parliament representatives for talks on energy security.
Later on Friday, they will visit a museum in Markowa, dedicated to Poles who risked their lives to save Jews during World War II.