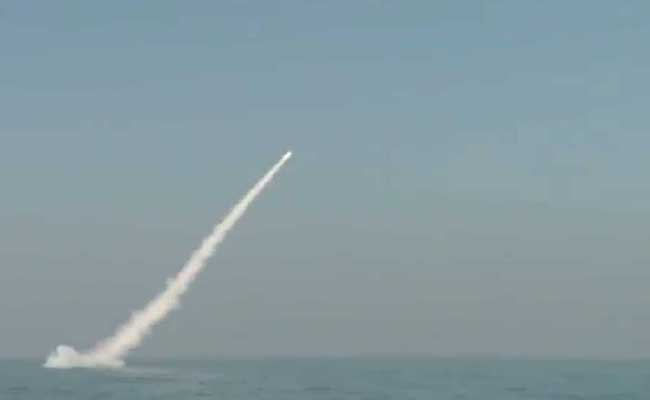 Highlights
Babur is a cruise missile capable of carrying a nuclear warhead
The Babur missile has a range of at least 450 km, Pakistan said
Pak already has land-based ballistic missiles and tactical nuclear bombs
New Delhi:
With the first successful test of the submarine-launched Babur missile, Pakistan has taken a giant step towards proving its naval nuclear deterrent. In the process, Pakistan completed its nuclear triad, since it already possesses land-based ballistic missiles as well as tactical nuclear bombs that it can drop from its fighter aircraft.
Video of the Babur missile launch uplinked on Twitter shows the missile exiting the water after apparently being launched from a submarine, cruising towards and then striking its target.
The Babur has a range of at least 450 km. A statement made by the country's military media wing, says, "Pakistan eyes this hallmark development as a step towards reinforcing the policy of credible minimum deterrence".
India's own nuclear capable cruise missile, the Nirbhay, last test fired on December 21, has failed at least two of its three tests so far and is not close to being inducted as yet.
The cornerstone of India's Naval nuclear deterrent, however, lies in its nuclear ballistic missile submarine, the Arihant, which is likely to have entered the Navy recently after extensive sea trials.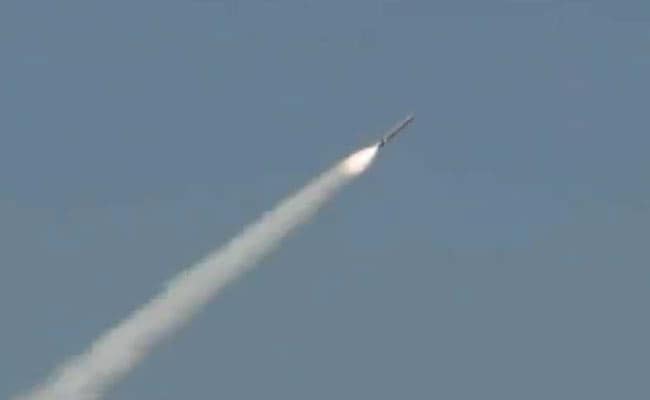 The primary missile of the Arihant, the nuclear-capable ballistic missile K-4, has been flight tested in 2014 from an underwater pontoon and may have been test fired from the Arihant as well. The missile is thought to have a range of at least 3,500 km.
India has also inducted the Dhanush ballistic missile which can strike targets 250 km. The Dhanush is fired from Navy destroyers and specially modified patrol vessels.
India and Pakistan conducted a series of nuclear bomb test explosions in 1998.
India tested 5 nuclear warheads at the Pokhran range in Rajasthan in May 1988.
Pakistan retaliated with its own nuclear tests at the Ras Koh Hills in the Chagai district of the Balochistan province by detonating five nuclear warheads simultaneously.